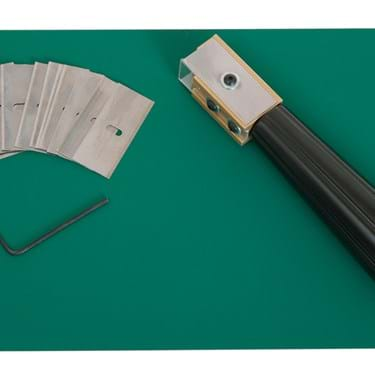 Products
Sample Cutter
Your tool for easily making samples for peel tests
Interested in our Sample Cutter Set?

We are more than willing to support you with your request or run a demo with your packaging.
Convenient tool for seal specimen creation
Á twin blade cutter for easily cutting out a 15 mm wide sample in order to execute a peel test.
The blades are mounted at a solid anodized aluminum block. The sharp blades are covered by a plastic protection plate which prevents damaging the blades as well as injuring your fingers. 
To use the cutter, simply press the blades against the sealed material on the cutting mat.
The cutter comes together with a 140 x 228 mm cutting mat, 10 spare blades and a blade replacing tool.
Conforms to the industry requirements.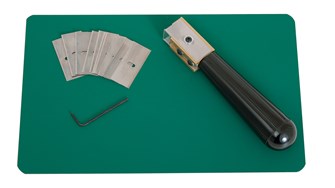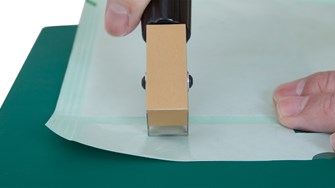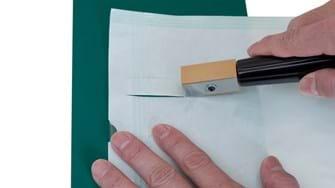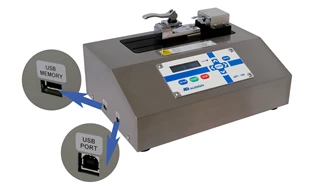 Seal Verification
Discover how Audion can support you in Seal Integrity Tests & Calibration services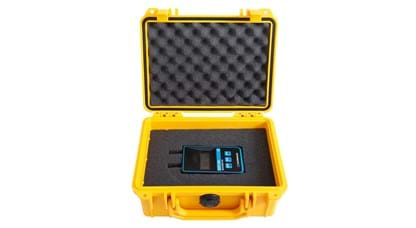 Audion Seal Pressure Measurement
Device to verify the seal pressure of sealers not having a loadcell (Validatable Audionvac, Speedpack)
Let's have a chat
Do you want to know what the Samples Cutter Set can offer for your company? Please feel free to contact us as we are looking forward to explore together which packaging solution will benefit you most.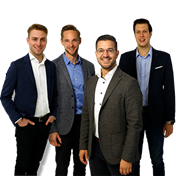 International Sales
Audion