Products
AMAPS
Semi-automatic tray sealers with unique MAP-technology
Interested in our AMAPS tray sealer?

We are more than willing to support you with your request or run a demo with your packaging
Quality without compromis
The Audion AMAPS is a semi-automatic and user-friendly MAP tray sealer for small and medium sized production. It uses an innovative gas flush process to produce a modified atmosphere packaging (MAP) in a rapid period of time, 3 times faster than its competitors. 
After inserting the filled trays and closing the drawer, everything continues automatically, from evacuation, optional gassing with protective atmosphere, to sealing and precise contour cutting of the trays.
The AMAPS traysealers are popular for efficient and reliable packaging of food, medical and pharmaceutical products, as well as industrial and consumer items.
To sum up:
High output of trays per minute
MAP (Modified Atmosphere Packaging)
Robust and industrial design 
Low maintenance costs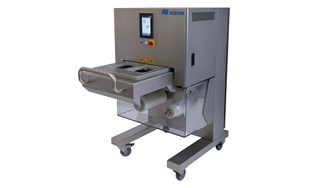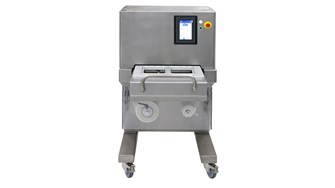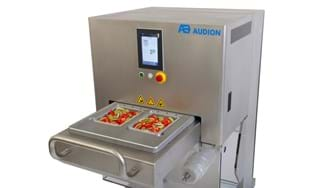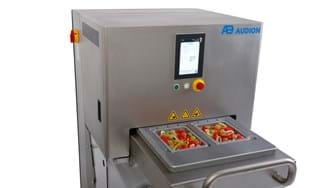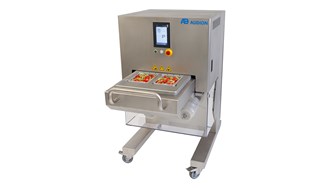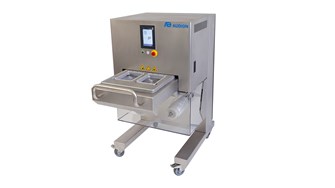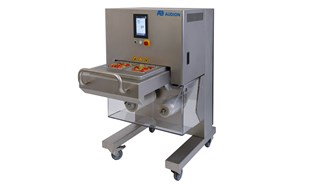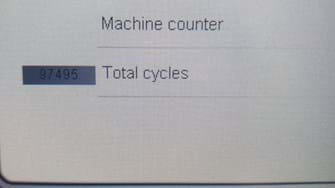 This makes our machine unique
We work together with you in providing the best quality packaging machines to help you grow your business
Exchange the mould quickly and safe
Exchanging the mould is very easy and can be done by an inexperienced person under a minute. This allows a quick changeover to different tray sizes and increases your flexibility.
User-friendly touch screen
Works as easy as your own smartphone. Store up to 50 recipes and benefit from the large amount of options. First of all to increase the efficiency and secondly to give you a better control of your production and minimize errors.
Hygienic film transport and storage
Film is stored in a closed container. Equipped with an automatic film waste rewinding system. This limits the chance of bacteria entering the foil which will be used to seal your trays.
Smooth surface with round corners minimize your cleaning time
Intelligent design for long life reliability
The AMAPS is industrially built, made of high-quality materials in Germany. It guarantees a high output of high quality sealed trays. Thanks to the user-friendly construction and the numerous smart integrated solutions in the AMAPS, you get the most out of the machine, without loss of time.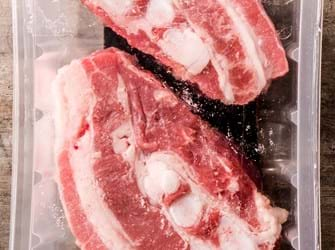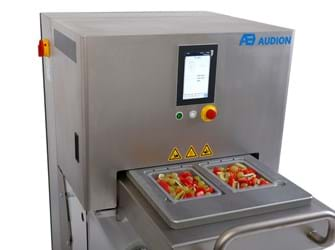 Instruction video how to change molds
Unique patented MAP technology
What is Modified Atmosphere Packaging? Modified atmosphere packaging, MAP, is a technology that has been developed to ensure that packaged food products stay fresh and attractive for as long as possible.
Where other manufacturers use a vacuum pump Audion uses innovative patented technology in order to create a Modified Atmosphere Packaging (MAP).
This means that the AMAPS is not limited to the weak aspects of the vacuum pump. Adding more than 80% oxygen to your red meat in order to preserve the nice red color for a better presentation to the end-user? No problem, the AMAPS can pack this without modification, not special maintenance. Just select the recipe and press the green button.
Besides the 3 times higher output which can be reached this unique patented MAP technology has several other benefits.
To sum up:
Ensuring the best possible flavour and cell structure of your meals which results in the better presentation of your product
No explosion risk when a high oxygen percentage is required (red meat). 
Environmentally friendly, no use of oil
Low energy consumption
Low maintenance costs
Ergonomic, low sound level
The ideal introduction to professional vacuum packaging of pre-fabricated trays.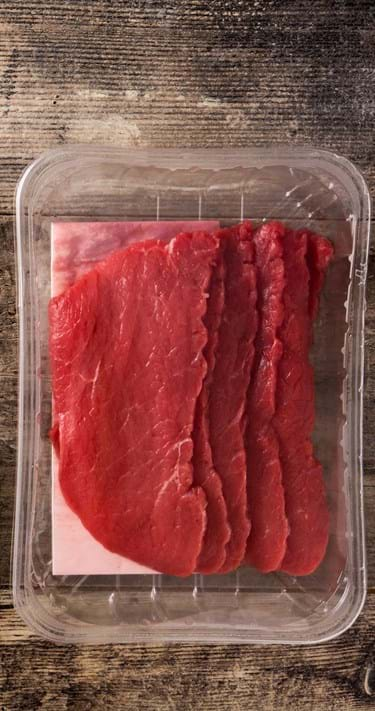 Benefits
The Audion AMAPS gives you the following benefits
Very fast cycle:

3 times faster than competitors.

Registered patent for MAP:

Without pulling vacuum but blowing gas.

Extension of shelf life:

Without harming cell structure and flavor of your product.

Low percentage of oxygen left:

Only 0,1 % residual oxygen left in tray.

Filter regulator:

For humidity, protecting pneumatics.
Exchange the mould quickly and safe.

User-friendly touchscreen:

Easy and safe controle.

Reliable packaging results:

Easily cover small to medium packaging requirements.

Built in safety features:

Emergency stop button.
Options
The following options are available on the Audion AMAPS
Photo cell for pre-printed film:

To position your personal print correctly on every tray.

Transport:

Export packing.
Specifications
More specifications of the Audion AMAPS
Maximum Tray size:

370 x 270 mm (max. depth: 130 mm)

Min/max seal width:

2-8 mm

Type of machine:

Heat sealer, Tray sealer, Semi automatic

Covering:

Stainless Steel

Knife:

Contour knife

Type of film:

PET-LDPE Topseal

Thickness of film:

62 micron

Type of package:

Tray, cup, oval, triangle and menu tray

Machine dimensions (LxWxH):

810 mm x 785 mm x 1350 mm (1640 mm hood open)

Machine dimensions drawer out (LxWxH):

1250 x 785 x 1350 mm (1640 mm hood open)

Weight:

Approx. 245 Kg

Capacity without MAP:

8 cycles/min

Capacity with MAP:

6 cycles/min

Maximum tray depth:

130 mm

Maximum film width:

320 mm

Power supply:

230V-1-50/60 Hz

Consumption:

2700 W

Required air pressure connection:

6 Bar

Air consumption:

200-500 nL/min
Explore our options
Customize your AMAPS to your needs
Multiple sealheads
The AMAPS tray sealer is available with different moulds. Suitable for different types of trays. Tray, cup, oval or triangle size the Audion AMAPS is the tray sealer which can do the job.
Photocell
When you are working with pre-printed film the photocell makes sure that each print is correctly positioned on the tray.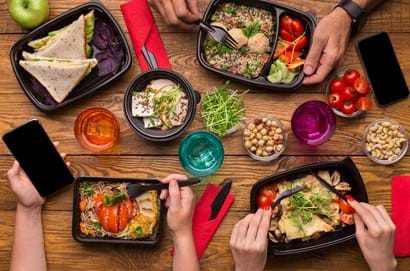 Let's have a chat
Do you want to know what the Audion AMAPS can offer for your company? Please feel free to contact us as we are looking forward to explore together which packing solutions benefit you most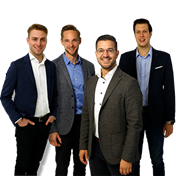 International Sales
Audion