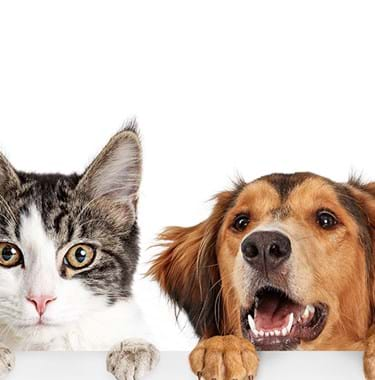 Cases
Pet food
Our customer in this case study is specialized in the production of pet food
Curious which packing solution will work for you?

Let's get in touch to answer this question together and increase your efficiency.
International producer of pet food
Customer profile:
Our client is an internationally operating producer of pet food. Their core-business is the production of a wide variety of dry and wet pet food. In addition, they offer their customers a ready-to-sell finished product through their wide range of packaging options.
This pet food producer is specialized in creating tailor-made products with a focus on sustainability, quality and innovation. Their range of private label pet food is made entirely in-house at the highest possible quality. Their knowledge and experience enable them to guide and advise their customers from the idea to the finished product ready for delivery. As a result, they are a major player in the pet food market and have been able to build numerous long-term partnerships.
Challenge:
This pet food producer was looking for a suitable machine to be implanted within a new packaging line at their site. This band sealer should be able to seal ready-made laminated bags with and without gusset and in different sizes.
An important requirement for the packaging solution is the capability of sealing larger bags (with a thicker film quality) according to the high requirements of both themselves and their end customers.
A quick switching of batches (to resume with the next production) is essential due to large number of different customers the company produces and packages pet food for.
Despite the high requirements for seal intensity and bag size variation, the customer does not wish to make any concessions in terms of packaging output. The desired packaging solution must therefore feature high performance in lowest cycle time.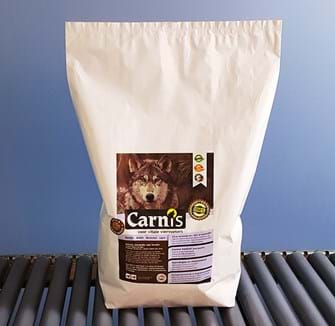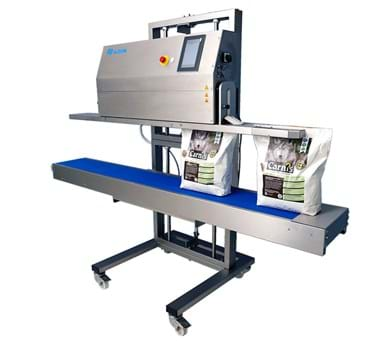 Insight into the solution
Audion's industrial D 549 equipped with the optional motorized support, on which the machine- and conveyor height are electrically adjustable, meets all the requirements of our customer. This machine offers a remarkable flexibility through its ability to quickly adjust between the production of batches of different bag sizes and types.
With this semi-automatic continuous sealer all modern film types, including (paper-) laminates, are closed by a reliable and strong 12mm seal, thanks to the powerful pressure rolls and seal temperature that is adjustable up to 250°C. The 2 staged heating elements that are combined with high quality PTFE seal belts enables our customer to seal thick and gusseted bags effortlessly.
The D 549 comes standard with the easy-to-use Audion Touch Techware on which up to 50 recipes can be stored. These recipes contain the critical seal parameters, machine and conveyor belt height and speed (up to 20 meter per minute). Therefore the operators always has the ideal settings for each different production at their disposal, minimizing their loss of production time and product fall-out.
The optional motorized support automatically adjusts the machine- and conveyor height according to the pre-set settings of the selected recipe which optimizes the production efficiency even further.
Audion's added value to this case
The reliable seal and high throughput rate have significantly relieved our customer. 
Therefore, this pet food producer is able to focus on producing high-quality pet food production instead of worrying about the packaging quality and output. The shelf life of his carefully produced pet food is guaranteed, resulting in a happy end user, the basis for a healthy future!
And that is what it is all about!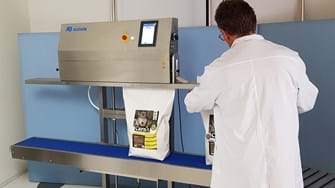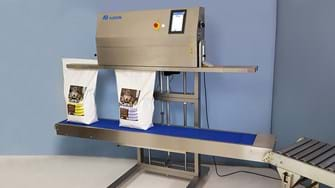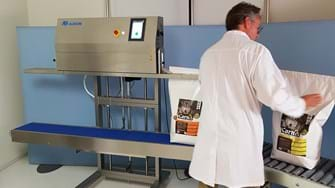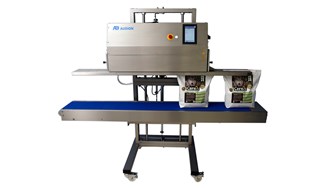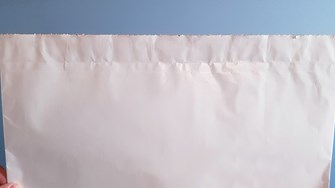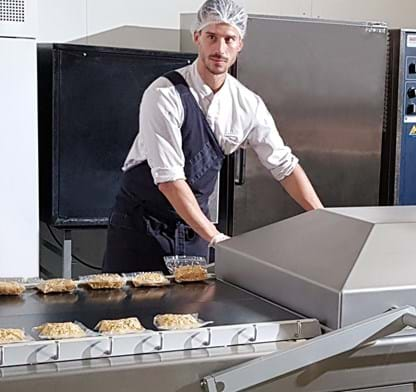 Food
Vacuum-packed as individual meal components so that the customer can heat them au-bain-marie at home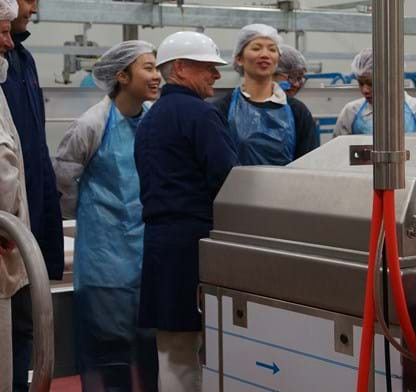 Food
Vacuum-packed as individual meal components so that the customer can heat them au-bain-marie at home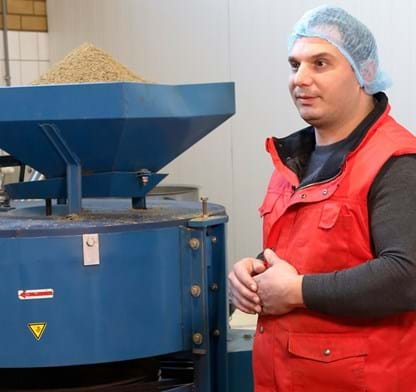 Food
How to pack spices and sauces with the strict regulations (HACCP) but be flexible and have a high output
Let's have a chat
Do you want to know what the Audion D 549 can offer for your company? Please feel free to contact me as I am looking forward to explore together which packing solutions benefits you most.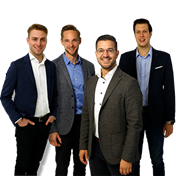 International Sales
Audion