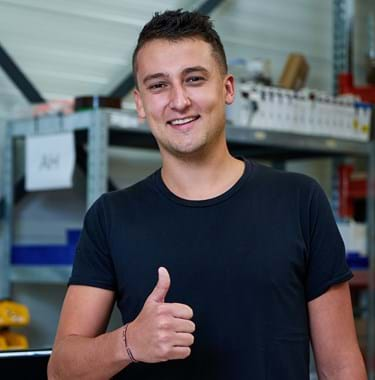 About us
Career
We are always looking for new talents to join our journey!
Remember the joy of building things as a kid?
Maybe you've lost it, clicking on a keyboard all day to watch your work disappear into the cloud. In tech, it's easy to feel disconnected from the product you're building.
But not at Audion Packaging Machines. No matter your role, you're hands-on. You can see, touch and interact with the physical product and have a real impact in the packing industry.
We are a family of entrepreneurs since 1947.
Why join us?
We're a global organization with offices around the world with more than 90 authorized resellers of our packaging machines. Working with start-ups and multinationals around the world.
Great team
We treat each other with respect and challenge each other to personally grow within the company. We build lasting relationships by cooperating closely with our customers and with each other.
Vacation package
We love to explore other countries and have quality time with our families, therefore you will have 25 days + 13 extra off per year!
Full commitment
We act with absolute integrity and accountability in all we do and strive for excellence at all times. Besides, we are always striving for growth and stimulate opportunities for personal development
Flexible schedule
We don't want you to get stuck in the traffic jam each morning. We focus on what gets done, not how much you work on it.