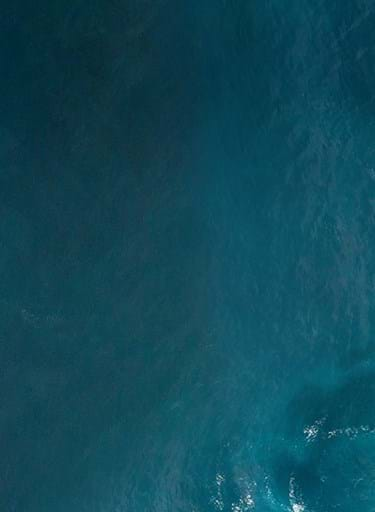 Sustainability
Dedicated to lead the packaging industry forward through innovation in sustainability, automation and digital technologies.
Our Philosophy
Sustainability is one of our core values and we believe that everyone needs to do their part. Accordingly, we have developed products that meet both the functional requirements of our customers and the need for environmental responsibility. 
Through innovation, we have founded several revolutionary products that are changing the packaging industry around the world. Products which contribute to the accelerating advancement of a circular economy. Which is undoubtedly one of the important goals of Audion.  
But it doesn't end at our products. Through significant investments and dedicated sustainability resources, we have not only taken account of our environmental impact but also implemented measures to minimize it.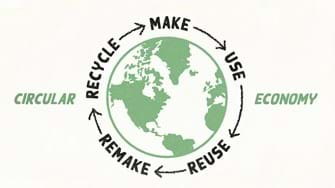 Doing our Part
Environmental and social responsibility will be important success factors for Audion going forward. We are therefore putting sustainability at the heart of our corporate strategy. Being the third generation, we know how important it is to leave a world behind us that feels, tastes and works better than how we found it.
Some of our more specific goals are outlined below:
Reduce our overall waste footprint
Reducing Energy Consumption
Greenhouse Gas Intensity Reductions
Net-Zero Operations
Circularity
Employees and society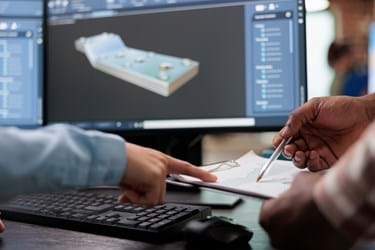 Sustainability in packaging machines and material design
The best way to use as few raw materials as possible is to produce components and products of extremely high quality.  We therefore believe that a more sustainable world starts at the design stage. By working together with our suppliers and combining their knowledge of material and production technology, we produce higher quality and more sustainable packaging machines that operate more efficiently and last longer in demanding environments.
Logistics: locally produced packaging
Our products are used in almost every country in the world. These products are transported from our production locations. These logistical movements have an impact but cannot be prevented. We strive to work with logistics partners who pursue to minimise this impact. At the same time, we strive to connect with suppliers from the region and produce in-house whenever possible.
This is not only very important for delivery reliability, as global logistics chains have proven to be vulnerable, but also ensures less use of fossil fuels and CO2 emissions.
The investments in converters that make it possible to produce packaging on rolls from tubular film must contribute to fewer logistical movements. In the future, we aim to produce packaging material on several continents, thus reducing the distance between production location and use location. Ideally, we envision converter packaging being produced at the same location where there is high demand for this packaging, for example e-commerce hubs.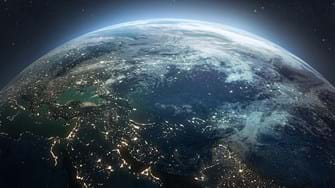 Reducing the ecological footprint of raw materials
It goes without saying that we use recycled and biodegradable material as much as possible in the production of packaging.
We strive to work with sustainable raw materials in the production of our machines. We want to reduce our ecological footprint and contribute to the transition to a circular economy. Therefore, we already take the life cycle into account in the design phase. The developments from ownership to use (product-as-a-service) will soon give us the opportunity to further embed circularity in our business operations. We will then know better how our machines are used (intensity), where they are located and we will be able to service them for a longer operational life. More data on the use and location of Audion Packaging Machines will also enable us to refurbish and reinstall them at existing and new customers.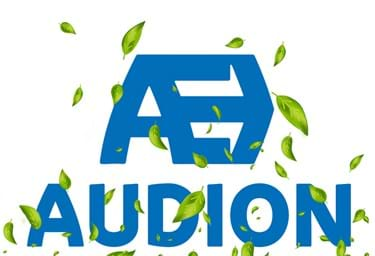 Paper Bags Vs Plastic Bags
Paper bags, with their biodegradable materials and recyclable disposal, are often considered to be the environmentally-friendly choice when compared with their plastic counterparts. In fact, this is a common misconception; overall paper bags are more harmful to the environment than plastic ones.
Production
Production of paper bags requires significantly more resources than plastic bags. Paper bags require roughly 4 times more water than the manufacture of plastic, and produce 3.1 times more greenhouse gases.
Additionally, plastic bags are created from polyethylene, which originates as a by-product of refining natural gases. This material would otherwise be burned off and discarded with no positive use. This is in strong contrast to paper bags, which require large quantities of paper, the source of which originates from forest clearing.
Usability
Sustainability is the ability to reuse a bag as many times as possible before it needs to be disposed of. Paper bags tend to fall behind their plastic competitors in this regard, as they are not waterproof and can tear easily under moderate weight. Those paper bags that are designed to stand up under more weight represent a much larger usage of paper resources. Conventional plastic bags outperform paper bags in this regard, as they can be stored easily without compromising the bag, store a wider variety of goods successfully, and do not tear as easily under pressure.
Recyclability
Because paper bags are biodegradable, it is easy to assume that they are much easier to recycle than plastic bags, but this is not the case. Paper bags weigh roughly 8 times more than plastic bags, meaning they are significantly harder to transport due to increased volume. For example, transporting 2 million of paper bags to a recycling facility will require 7 times as many trucks as 2 million plastic bags! The emission impact of this difference becomes massive in the long run.
Plastic bags do not suffer from 'down cycling', which means they can be reproduced from the same materials indefinitely. Paper has a limited lifespan because its fibrous structure breaks down towards the end of its recyclable lifespan.
Partner with Audion for a better planet!
We are always on the lookout for partnerships and sustainability initiatives. Let's work together.
Contact us
Curious about our innovative products?
Here we show that there's a solution for every packaging challange
View our products