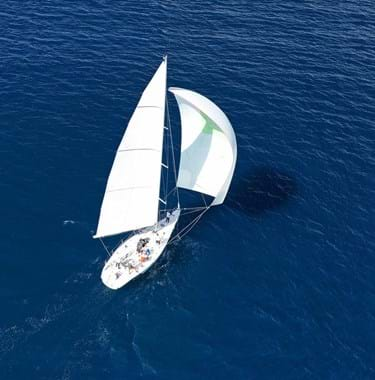 1947 – The first hand sealers
The story of Audion started in 1947 in Amsterdam by our founder  Stephan Reichsthaler, who started Audion Elektro by spooling transformers and sound spools with copper wire. Mr Reichsthaler discovered that by passing heat through the wire you could iron clothes, and even seal plastics. These insights led to the development of the very first hand sealer. Soon the hand sealer gained popularity worldwide: Mr. Reichsthaler travelled all over the world pioneering with this new promising hand sealer, exploring business from Europe to Africa, from South America till North America and even in Australia and Asian countries.
Reichsthaler's pioneering spirit and entrepreneurship resulted in what Audion is today. A family owned company that has developed into a leading manufacturer of highly advanced packaging solutions, being progressive and committed to work together with the customer in order to develop packaging solutions that have real impact on customer's growth.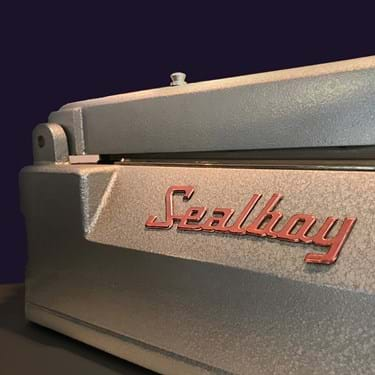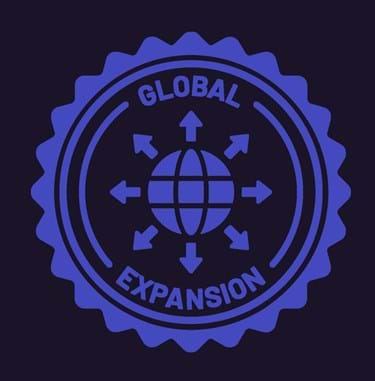 1985 - Global expansion
From 1985  Mr. Reichsthaler's son-in-law Alain Fitoussi took over his mission. He significantly expanded Audion's dealer network with the same drive and passion as his father-in-law.
Alain Fitoussi's understanding of customer needs was seamlessly translated into engineering, resulting in today's extensive portfolio of Audion packaging solutions. His connecting personality and brilliant commercial insight have resulted in Audion's global expansion and have ensured the Audion dealer network to rely on a strong Audion fundament, where confidence, service and quality have been the cornerstones.
By now the Audion dealer network counts more than 90 dealers all over the world, working together to serve our customers worldwide and help them to achieve growth through operating more efficient packaging processes
1993 - Heading for customer-driven innovation
In 1993 Eugene Tangelder came onboard as a Sales Engineer, driven by innovative goals to bring Audion Packaging Machines to an unprecedented technological level. Audion's unmatched expertise on sealing technology was transformed into the development of two promising industrial packaging solutions realizing outstanding value to our customers' packaging processes nowadays: the (Validatable) Power Sealer and the Speedpack Hybrid.
In 2017 Tangelder, inspired by creative ingenuity, succeeded Alain Fitoussi in taking over the management, motivated by the many opportunities the recently developed industrial Audion packaging solutions offer. Under his leadership, Audion has identified 4 strategic markets and set course to design smart sophisticated packaging solutions to optimize complete packaging processes of customers in Medical/Pharma, E-Commerce, Industries (parts) and Food businesses.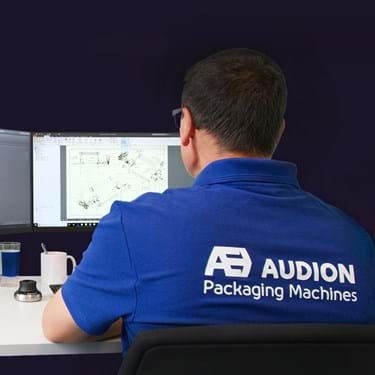 Today & future: smart intelligence & sustainability
Today, Audion is working on further development of smart sealing technology from our two manufacturing plants (Germany and The Netherlands), while taking our responsibility towards a sustainable future.
Our central vision is that innovation and sustainability go hand in hand. By working together with our suppliers and combining their knowledge of material and production technology, we produce higher quality and more sustainable packaging machines that operate more efficiently and last longer in demanding environments.
We notice a trend in which Audion is not only a product organization, but a service organization taking care of all aspects of the customer's packaging process. More and more we are assigned a role as packaging knowledge partner, a role that will certainly challenge us to remain at the leading edge of designing new smart packaging solutions to optimize the customer's packaging processes and save on resources, guaranteeing the base of a livable future.
Let's open opportunities.