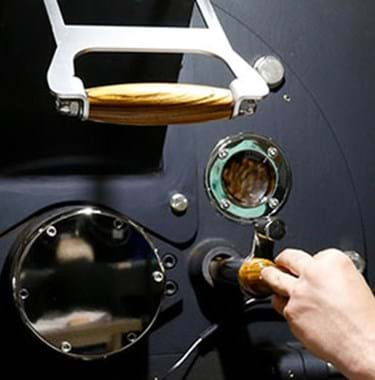 Cases
Packing coffee
What does packing coffee involve? That is a question we at Audion Packaging Machines are happy to help you answer.
Curious which packing solution will work for you?

Let's get in touch to answer this question together and increase your efficiency.
Coffee is one of the most traded goods world
Coffee merchants and roasters come in all sizes, from small coffee roasting houses who pack coffee by the bag to large, industrial coffee roasting plants. In this video we talk to Lieke, one of the owners of Fascino. We talk to Lieke about the requirements for coffee packaging and why she has chosen Audion packaging machines not once, but twice.
Roasting, packing and shipping coffee according to artisanal methods
Lieke and Bas founded the Fascino artisanal coffee roasting company in 2006 – inspired by their great passion for good coffee and with a single clear mission, that everyone should be able to enjoy fresh, tasty and honest coffee. Or as Lieke puts it, "we love good coffee and think everyone should be able to enjoy good coffee."
Fascino now delivers to business customers, customers in the food service industry and private individuals. What sets them apart from other coffee roasters? Freshness comes first! If you order today, the coffee beans will be roasted at Fascino today and delivered to almost any address in the Netherlands tomorrow. In addition to their own brand Fascino, they also supply private label coffee.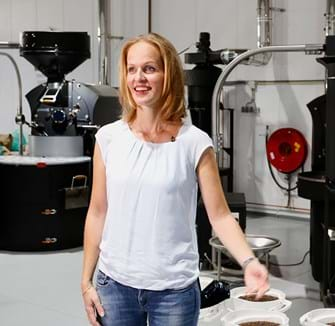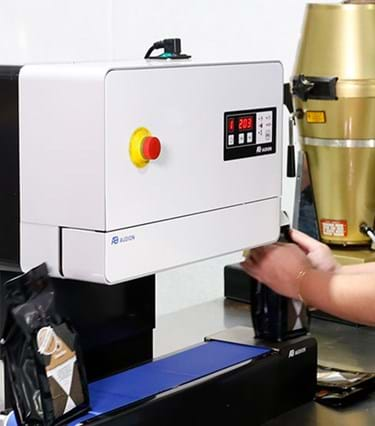 Trends in coffee packing
In the video, we see the Fascino packing process in Weert. Thousands of kilos of coffee beans are roasted here every year and, after briefly being left to cool down, packed. The quality of the bean determines the flavour. The packaging is essential to assuring that quality, which is why the packagings are sealed.
Thanks to the speed and flexibility of the roasting operation and the packaging process, Fascino has been able to respond effectively to market developments for 14 years. Nowadays, one of the most important trends is customers' increased information requirements. For example, both business customers and consumers want clear information about quality, sustainability, where the products come from and the structure of the chain. Besides high quality and flavour, sustainability and traceability are important aspects that also influence the packaging and the packing process.
At Fascino, this trend is reflected in the packaging. Besides protecting the coffee and explaining which coffee it contains, the packaging also tells you who roasted the coffee and whether the coffee was purchased directly from the farmer. But perhaps the most important thing for Fascino is the freshness sticker, which says when the coffee was roasted and packe
Packaging machine for coffee: from hand sealer to belt sealer
In the early years, Fascino used an Audion Lamino hand sealer for this job. "I once saw an Audion sealer at another coffee roasting company and thought, if I ever start my own business I should call them first". The hand sealer arrived when Fascino opened its doors and more than met expectations. But demand grew substantially and so did the need for a packaging machine that could pack more quickly.
Lieke came back to Audion, thanks to the reliability of their packaging machines. These days, the coffee beans are packed using two Audion D545 band sealers. This allows both large and small coffee packagings to be packed more efficiently and enables Fascino to meet the demand from its customers. "Audion's machines have never let me down."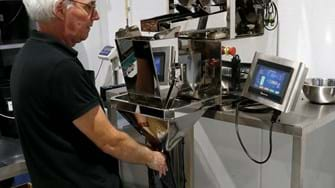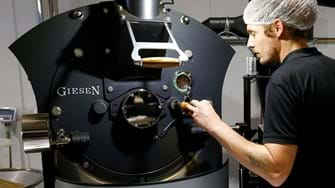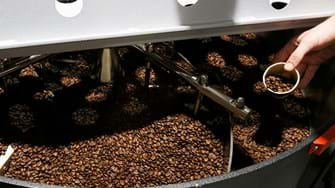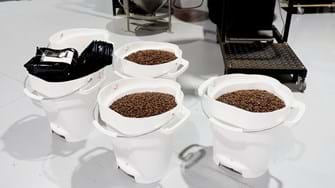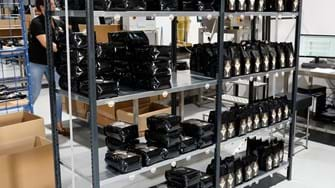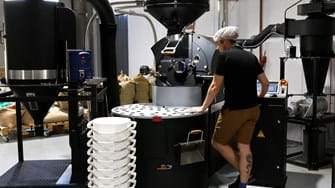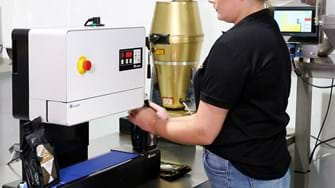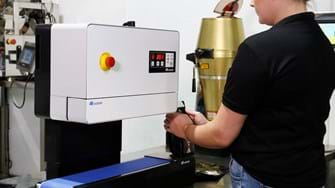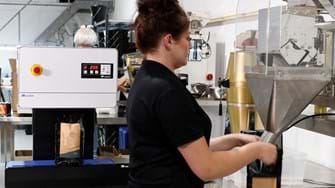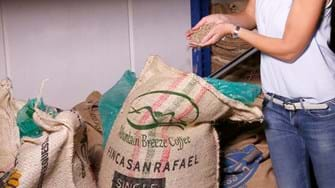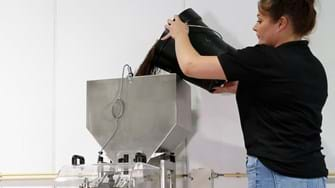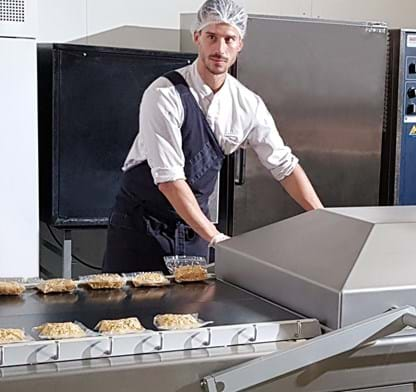 Food
Vacuum-packed as individual meal components so that the customer can heat them au-bain-marie at home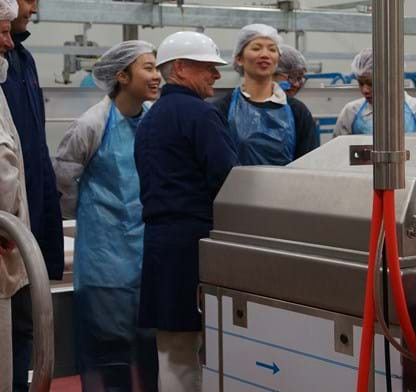 Food
Vacuum-packed as individual meal components so that the customer can heat them au-bain-marie at home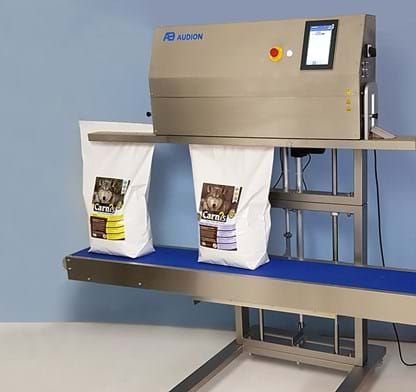 Food
Our customer in this case study is specialized in the production of pet food
Let's have a chat
Do you want to know what the Audion D 545 AH can offer for your company? Please feel free to contact me as I am looking forward to explore together which packing solutions benefits you most.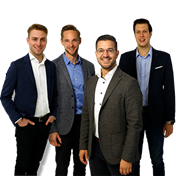 International Sales
Audion