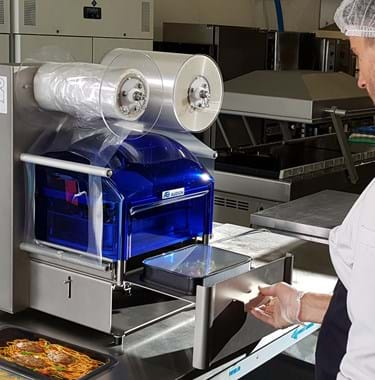 Products
MSS tray and cup sealer
The MSS tray and cup sealer cover the filled tray or cup with a top film and seals it airtight
Interested in our MSS Tray Sealer?

We are more than willing to support you with your request or run a demo with your packaging
Easy with the best presentation
The  MSS tray and cup sealer is equipped with an automatic system to seal the filled cup or tray with a top film to pack it airtight. For this process only power supply is needed and no external air supply.

The contour cut knife cuts the film arund the edge of the tray or cup which is unique for this size of machine. This gives the end-product a luxurious appearance.
The shape of the machine makes it an appealing machine.
Thanks to the small foot print of the MSS removing it from one location to another when you are remodeling your retail space is an easy job.
Since it doesn't require a lever or tricky instructions, anyone can use this easy tray sealer. The exchangeable mold provides you with flexibility in selection of shape of mold.
This tray and cup sealer is ideal for:
Supermarkets
Horeca
Take Away
etc.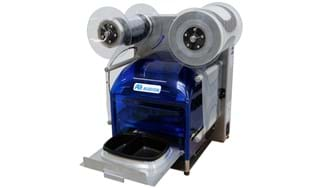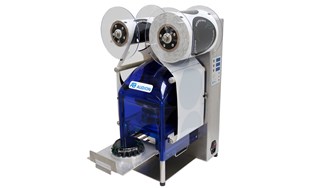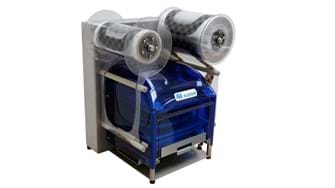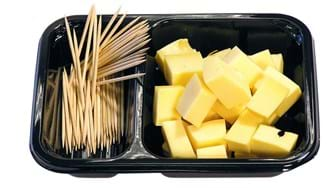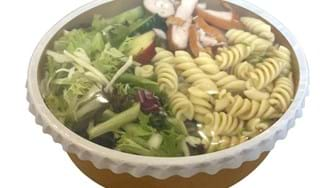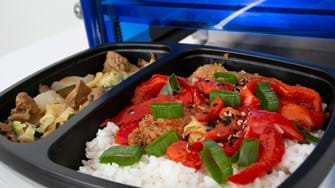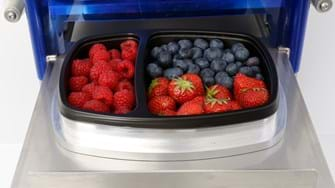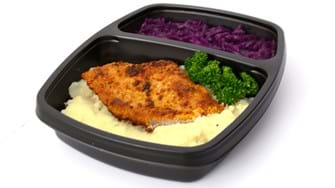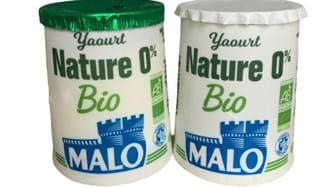 This makes our machine unique
We work together with you in providing the best quality packaging machines to help grow your business
The Unique design
The shape of the MSS makes it an appealing machine and fun to work with. Thanks to small footprint it can even be placed on the smallest place like your counter.
Multiple sealheads available
The MSS sealer is availble with a cup or tray sealhead. This can be in a standard size or customized to your specific need.
Contour seal
The trays or cups will be covered with a top film and sealed airtight. The contour knife will cut around the edges of the tray. Resulting first of all in a luxurious appearance of the sealed tray or cup. Secondly in a more professional packing.
Plug and play
The MSS is a plug and play machine which allows you to quickly use the device without spending time to configure it first and then use it. This saves a lot of time and is very beneficial when multiple users will use the MSS tray and cup sealer.
Suitable for different tray sizes
The MSS sealer can be supplied with different sizes and shapes of molds. Standard it will be supplied with a tray in the size of 227 mm x 178 mm or cup with a diameter of 90 mm. Beside the above mentioned shapes the following shapes are possible:
tray
cup
oval 
triangle 
menu tray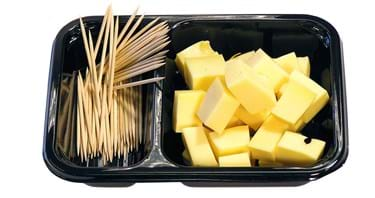 Benefits
The Audion MSS Tray Sealer gives you the following benefits
Foot print:

Small foot print.

Power consumption:

Low.

Molds:

Tray, cup, oval, triangle and menu tray.

External air pressure:

No external air pressure required.

Construction:

Hygienic and easy to clean thanks to smooth surfaces and rounded corners.

Operation:

Plug and play.
Options
The following options are available on the Audion MSS Tray Sealer
Molds:

Tray, cup, oval, triangle and menu tray.

Packing:

Export packing.
Specifications
More specifications of the Audion MSS Tray Sealer
Max. tray size:

Tray : 227 x 177 mm, Cup: Ø 184 mm

Type of machine:

Tray sealer

Covering:

Stainless Steel

Type of film:

PET-LDPE Topseal

Thickness of film:

62 micron

Type of package:

Tray, cup, oval, triangle or menu tray

Max. depth of tray or cup:

100 mm

Seal width:

2-8 mm (depends on tray rim)

Seal width:

2-8 mm (depends on tray rim)

Dimensions machine:

410 x 540 x 610 mm (lxwxh)

Weight machine:

42 kg

Voltage:

230V-1ph-50/60 Hz

Consumption:

1200 W

IP value:

IP 54
Explore our options
Customize your MSS tray sealer to your needs.
Export packing
Do you want us to send the MSS tray sealer abroad? We can provide sturdy export packing so we are sure you will receive the MSS tray sealer in perfect condition.
Total supplier
Besides the machine Audion can provide the trays and film. A full supplier with one contact enabling you to focus on your prime business.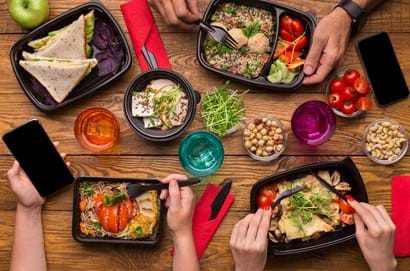 Let's have a chat
Do you want to know what the Audion MSS Tray Sealer can offer for your company? Please feel free to contact us as we are looking forward to explore together which packing solutions benefits you most.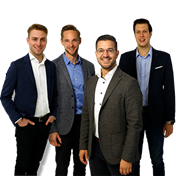 International Sales
Audion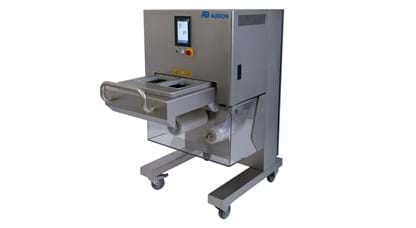 AMAPS
Semi automatic tray sealer
MAP:

Yes

Type of machine:

Semi-automatic

Capacity:

Medium / large

Type of package:

Tray, cup etc.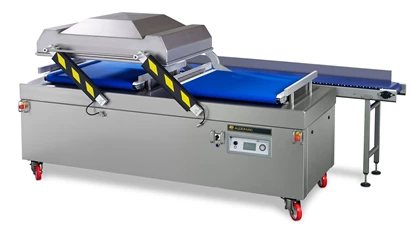 Audionvac VMS 903
Fully automatic double chamber vacuum machine with integrated discharge conveyors, 20 programs and Advanced Control System
Pump capacity:

300 m3/h

Seal length:

840 mm (left) + 840 mm (right)

Chamber size:

(2x) 840 x 890 x 220 mm

Chamber type:

Flat (conveyor belts)

Chamber material:

Stainless steel
Available in webshop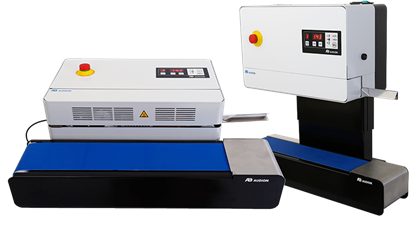 D 545
Compact tabletop vertical/horizontal band sealer for sealing ready-made bags
Seal width:

10 mm

Throughput:

10 meter/minute

Control panel:

Digital

Integrated printer:

No

Support stand:

AV: Yes, tabletop support / AH: No

Conveyor belt:

Yes

Max. bag weight:

5 kg