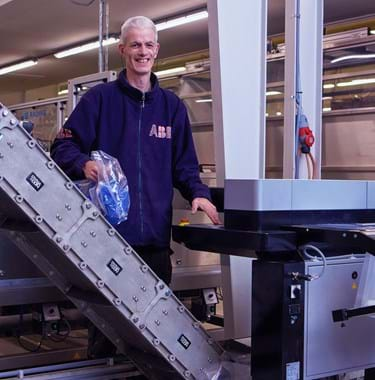 Cases
E-fulfilment
Our customer in this case study produces ABB installation boxes, being a well-known concept in the installation world for years. ABB offers a wide range of flush-mounted boxes.
Curious which packing solution will work for you?

Let's get in touch to answer this question together and increase your efficiency.
Integrated in a fully automatic production line 
Customer profile:
ABB is a pioneering technology leader with a comprehensive offering for digital industries. With a history of innovation spanning more than 130 years, ABB operates in more than 100 countries with about 100,000 employees. In the UK ABB employs around 1,800 people across 20 locations.
Challenge:
The customer was looking for a machine to pack several installation boxes in a LDPE perforated bag printed with a white square.
The Speedpack had to be fitted in an assembly packaging line with robots picking and assembling the product. The required packaging speed was 2 bags per minute. Our sales team visited the production plant, to get a better understanding of the production process and requirements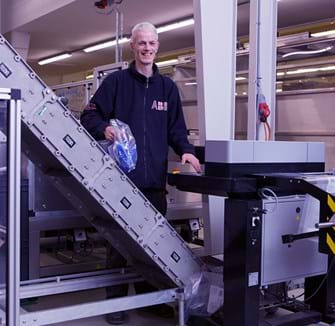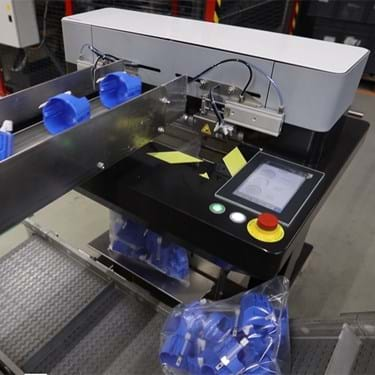 Insight into the solution
Together with the customer they came to the conclusion that the Speedpack Hybrid would be an ideal solution for this packaging line. Versatile, able to work with tubular film and easy to fit in the total production line.
This specific Speedpack machine is equipped with heavy product clamps, bag stretchers, bag support with lift, bag-open sensor, photocell for printed film, end of film sensor and a handshake for the central safety circuit.
The bag size is 270x 500 mm. The packaging process is monitored by an operator who is in charge of the complete line. The packed products are transported away from the machine to a storage bin.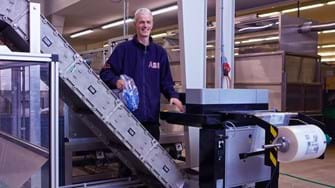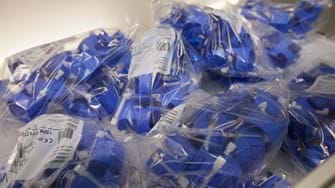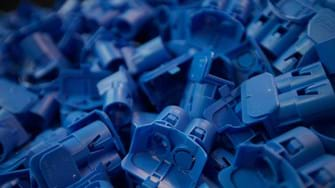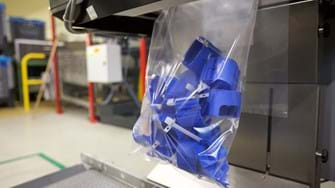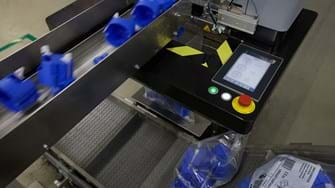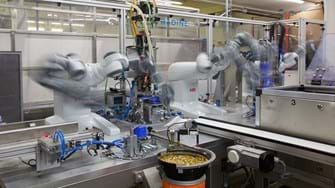 Order fulfillment
Speedpack plays an import role in Wehkamp's fast, efficient and reliable delivery of products.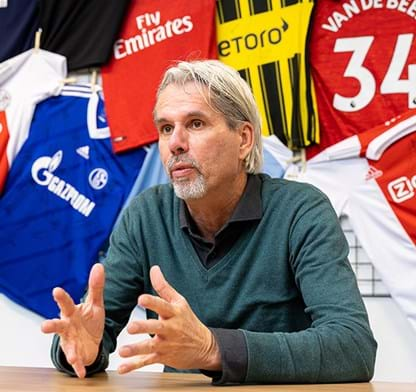 Order fulfillment
To grow to a million orders or more, we needed a streamlined packaging process.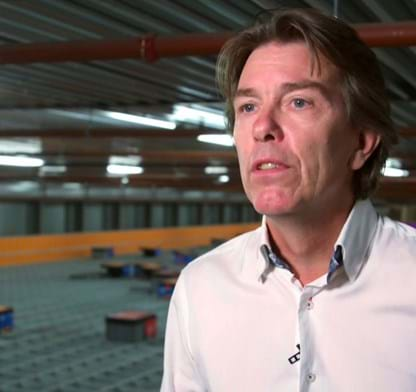 Order fulfillment
Was looking for a way to automate the labor-intensive manual packaging process of web orders.
Let's have a chat
Do you want to know what the Audion Speedpack can offer for your company? Please feel free to contact me as I am looking forward to explore together which packing solutions benefits you most.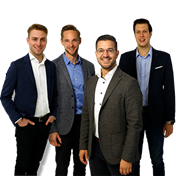 International Sales
Audion