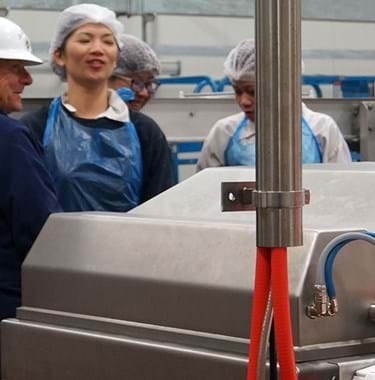 Hardwick's Meatworks
Hardwick's Meatworks approached Audion for advice on how they could maximize their Vacuum Packaging capacity in a new boning room
Curious which packing solution will work for you?

Let's get in touch to answer this question together and increase your efficiency.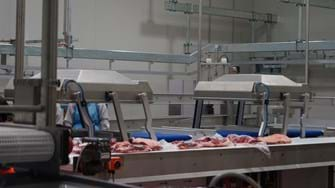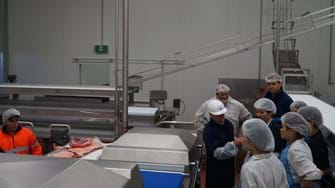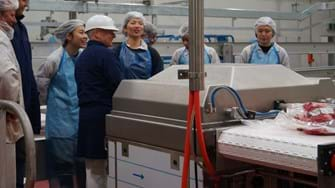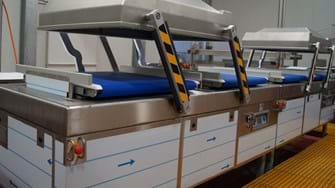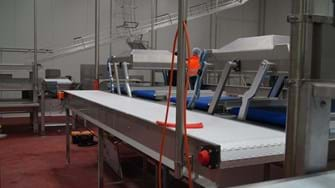 "MAXIMIZE OUR VACUUM PACKAGING CAPACITY"
Customer profile:
This was the main question when they approached Audion. The company is a proud, family owned company that has been operating successfully for over forty years in the meat industry. Since they were grounded in 1973 their aim is to provide premium quality beef and lamb with honest family service to their customers. 
The business grew and these days they employ over four hundred employees but they remain a family-driven business. With the same focus: provide premium quality beef and lamb in its freshest state. They approached Audion for advice on how they could maximize their vacuum packaging capacity in a new boning room that they were designing.
Efficiency was key, as they operated across the world and have formed strong alliances throughout the Middle East and Asia Pacific regions. The export trade is an ever-expanding market and offers great potential for future growth according the team manager.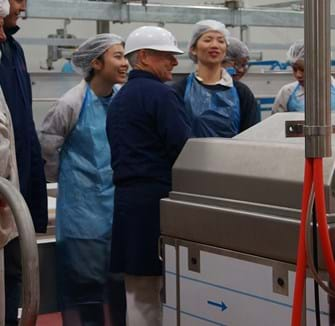 Audion has a large range of vacuum packaging machines which has proven their value over and over in the food sector. For this request the Audionvac VMS 903 was the ideal solution. A next generation vacuum packaging machine from Audion which brings your packaging process to the next level. The Audionvac VMS 903 is a heavy duty vacuum packaging machine which is fully automatic and has the following unique points:
Automatic swing lid which opens and closes automatically.
Internal conveyor belts transport the product automatically to the external transport conveyor belt of the vacuum packaging machine.
The external transport conveyor transports the product to the next step in the packing process.
The smart design of the solid stainless steel construction and high quality materials of the Audionvac VMS 903 ensure reliability during every vacuum packaging process, in every environment. This all with the ensurance to keep the high hygienic level.
The decision was quickly made and after building the new facility the vacuum packing machines were delivered and installed and commenced production not long afterwards. Now fully operational, the new boning room has proven to be exceptionally functional, while the Audionvac VMS 903 Automatic Swing Lid machines are fully integrated and providing exceptional throughput.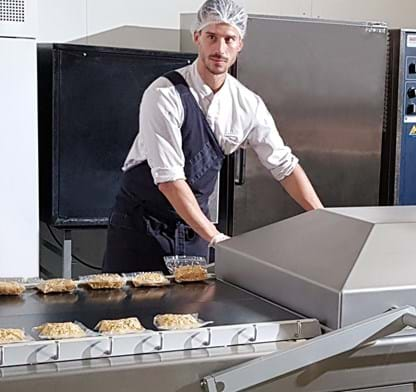 Food
Vacuum-packed as individual meal components so that the customer can heat them au-bain-marie at home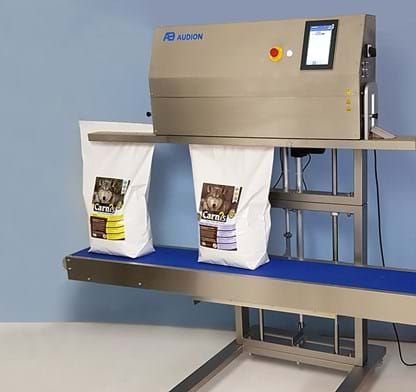 Food
Our customer in this case study is specialized in the production of pet food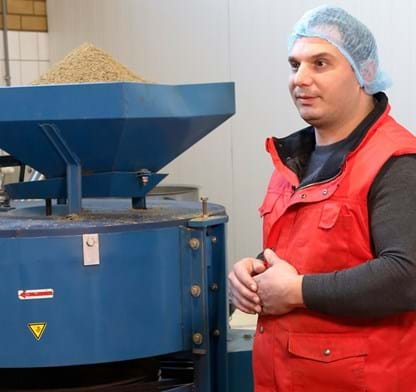 Food
How to pack spices and sauces with the strict regulations (HACCP) but be flexible and have a high output