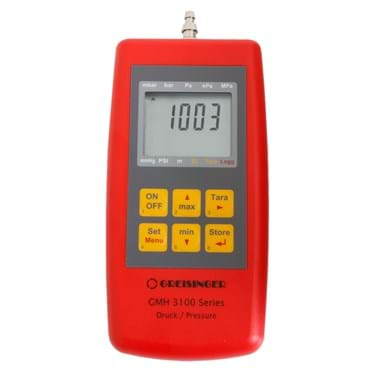 Products
Audion Vacuum Level Measurement
To ensure correct vacuum level values in validatable vacuum chambers
Interested in our AVLM?

I am more than willing to support you with your request or run a demo with your packaging.
Verification of accurate vacuum level realized in validatable vacuum chambers
The Audion Vacuum Level measurement (AVLM) can be placed inside the vacuum chamber or connected to the measuring port of the machine with a hose. Next, the pressure readout of the machine can easily be compared with the AVLM.
The AVLM comes standard in a sturdy plastic case, which protects the device during transport and storage.
For the purpose of validation processes it is crucial to check the vacuum level of a validatable vacuum chamber regularly. It is highly recommendable to order the calibration service (KAL AVLM) together with this device.
The AVLM can be used for vacuum verification in validatable vacuum chambers.
Conforms to the industry requirements
The test result is clearly presented on the digital screen
Packed in a solid case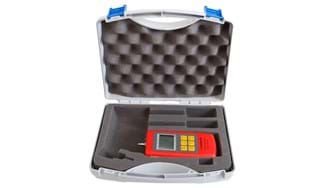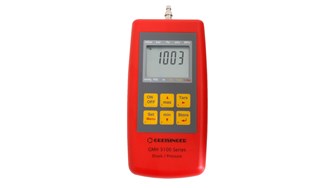 Calibration, Verification and Validation Services
The Audion validatable packaging machines require calibration, verification and validation services on a regular basis. Audion offers a wide range of instruments and solutions enabling users to test and verify their packaging machines and seal integrity, in order to meet the high market requirements.
Available verification instruments include:
ATM (Audion Temperature Meter): to verify the seal temperature
AFMR (Audion Force Measurement Ring): to verify the seal force of a validatable industrial sealer and to adjust the sealer in accordance with the measured values (Power Sealer and MSIDV)
ASPM (Audion Seal Pressure Measurement): to verify the seal pressure realized by compressed air (vacuum chambers and Speedpack) and to adjust the machine in accordance with the measured values
AVLM (Audion Vacuum Level Measurement): to verify the vacuum pressure
Seal Integrity Test (SIT) as a service which includes: 

 

 
Seal check according to ISO 11607-2 (to check intact seal for a specified seal width)
Dye penetration test according to ASTM F1929 (to check no channels or open seals)
Peel test according to EN 868-5 Annex D (to check tensile strength of seal)
Audion Factory Calibration (incl. Calibration Certificate): (Re-) calibration executed by certified engineers certifies the preciseness of the critical sealing parameters of the packaging machine. Reference standards calibrated under ISO17025 accreditation
IQ/OQ Check:
Installation Qualification (IQ): an Audion service engineer inspects the packaging machine in your operating environment, checking the following aspects: correct installation, functionality, specifications, critical process parameters and documents. Includes training & certificate.
Operational Qualification (OQ): an Audion engineer tests and will register seal integrity of your bag(s) in a test plan. Includes determination of sealing parameters, tolerances, acceptable criteria and worst case testing.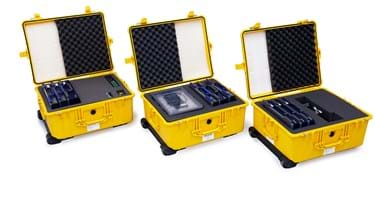 Specifications
Please see below more specifications of the AVLM:
Measurement range:

0 – 1300 hPa (absolute)

Max. Overload:

max. 4000 hPa (absolute)

Resolution:

1 hPa

Accuracy:

+/- 0,2% FS (hysteresis and linearity); +/- 0,4% FS (temperature depending)

Operating conditions:

-20 … +50 °C, 0 – 95% RH (non-condensing)

Measuring rate:

4 per second

Power supply:

9V battery type IEC 6F22

Environmental protection:

IP 65 (front side)

Dimensions (W x L x D):

71 x 142 x 26 mm

Weight:

165 grams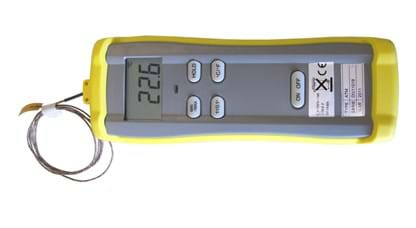 Audion Temperature Measurement
Device to verify the exact seal temperature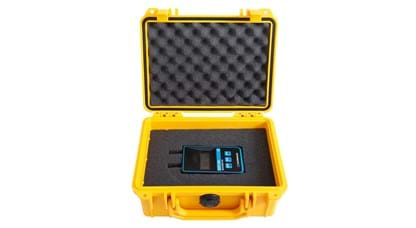 Audion Seal Pressure Measurement
Device to verify the seal pressure of sealers not having a loadcell (Validatable Audionvac, Speedpack)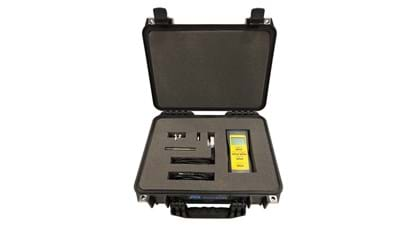 Audion Force Measurement Ring
Device to verify the sealforce on Power Sealer, MSIDV
Let's have a chat
Do you want to know what the AVLM can offer for your company? Please feel free to contact us as we are looking forward to explore together which packaging solution will benefit you most.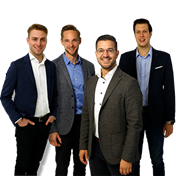 International Sales
Audion