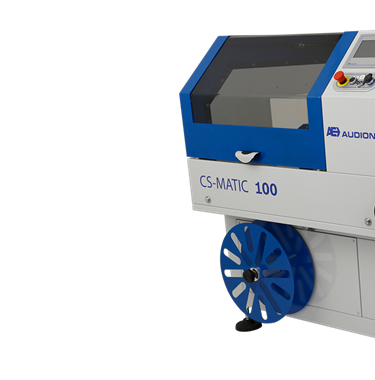 Products
CS-Matic 100
Premium automatic side sealer with continuous side- and longitudinal intermittent sealing system
Interested in our CS-Matic 100?

We are more than willing to support you with your request or run a demo with your packaging
All-electric high performance side sealer
The Audion CS-Matic 100 delivers excellent performance and high speed from a continuous and fully automatic side sealing system.
This high speed packing solution is working from centrefolded polyolefin, PVC or polyethylene film. Product feed and film wrap is achieved by a film inverter, after which the products are processed by an automatic conveyor to be sealed both laterally and crosswise, right-sized, thus saving film.
The Audion CS-Matic 100 facilitates a wide range of product heights and widths and unlimited product lengths through the use of a continuous side-seal system. The integrated product sensors generate the ideal bag length around the product and control the adjustable seal bar (PTFE-coated), allowing virtually any product to be packed at high speed, up to 4200 packs per hour.
The CS Matic 100 can be set up in minutes, is easy to program, and offers multiple operating modes for optimized performance and convenience.
This side sealer does not require compressed air, enabling you to position it anywhere in your production area. Paired with the Audion shrink tunnel TM18 it forms an outstanding high-production shrink wrapping packaging system, being one of the most versatile automatic side sealers on the market today.
To sum up, 3 indisputable advantages:
Unlimited product length can be packed
Output up to 4200 packs/hour
Less waste film, resulting in lower costs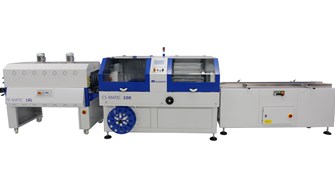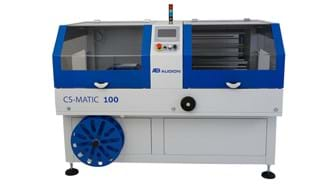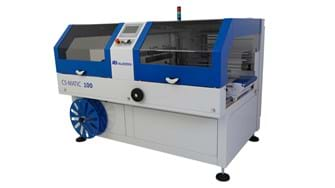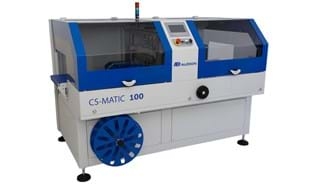 This makes our machine unique
We work together with you in providing the best quality packaging machines to help you grow your business
Industry 4.0
Also known as smart industry. The prerequisite for this type of environment is that the whole (production) process runs fully automatically, from the input of raw materials to the dispatch of a finished product. The CS-Matic 100 is designed and built according to these advanced concepts.
Piece of cake
That is the set-up of the CS-Matic 100. The infeed conveyor is released from the square for easy product loading and processing. Quick film changeover and 50 program memory allow for a quick product setup-up. These are just a few examples of the features built-in the CS-Matic 100.
Make from every operator an expert
The 7" full color touch screen makes it easy to navigate through the interfaces. Pop-up key packing statistics like production rate and efficiency in a second and continual monitoring of product length to detect packing errors. The CS-Matic 100 makes from every operator an expert - control it!
Use different materials
The Audion CS-Matic 100 can handle centrefolded polyolefin, PVC or polyethylene film. When using coex mailer film the CS Matic Orderfulfillment version is available, equipped with photocell sensor for non-transparent or printed film.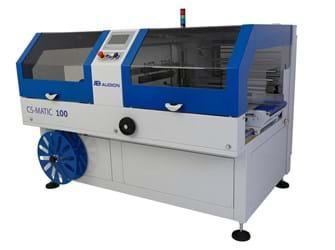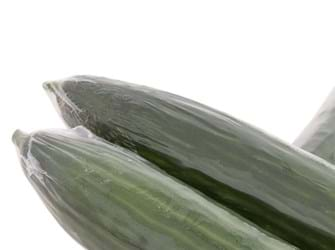 Shrink packaging carton boxes, broccoli and cucumbers.
A data-driven packaging machine
This all-electric automatic packer with continuous side sealer and a longitudinal intermittent sealing system is ready for the future and built with the following features:
Automatic adjustment of the center seal
Automatic control of the sealing bar height
User-friendly LCD control panel, a 7" full-colour touch screen
Storage / readout of process statistics (counter, measurements of pack length, real time output, machine performance, control of irregular packs)
Conveyor speed electronically adjustable
Single pack/ multi-pack mode
Continuous fully electric 4.0 packer with 2 belts
Cross sealing bar with PTFE-coated sealing blade controlled by an inverter and encoder
Faulty packs detection
Inverter and encoder controlled
This system is able to check all operations, simply and precisely
Power and control section
Electronically controlled conveyor belt speed
Reduced power consumption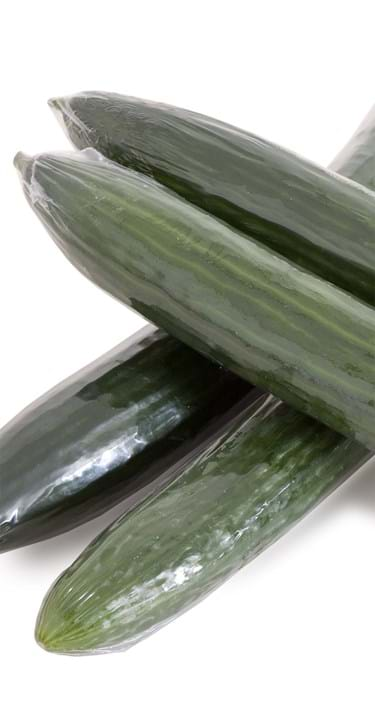 Benefits
The CS Matic 100 gives you the following benefits
Very fast cycle:

Up to 4200 packs per hour.

Flexibility:

Possibility of packing single packs or multipacks at any length.

Easy operation with touchscreen control system:

Sealtime, seal temperature and belt speed can easily be adjusted.

Automated sealing:

Continuous cycle sealing.

Motorized systems:

Sealing bar and conveyors are controlled by an inverter and encoder.

Wide film choice:

The CS Matic 100 can handle polyolefin, polyethylene and pvc centrefolded film.

User-friendly touchscreen:

Easy navigation through the menu structure and safe control of all packaging parameters.

Built-in safety features:

An emergency stop button is standard equipped.
Options
The following options are available on the CS Matic 100
Printed film centering:

Device for the centering of the printed film.

Safety photocel:

To ensure cross seal bar does not make contact with product.

Polyethylene film:

Pneumatic cross bar for polyethylene from 15 to 80 my.

Punch hole:

Pneumatic cold film hole punch device.

Long infeed conveyor:

Longer infeed conveyor + 500 mm.

Outlet conveyor:

Protected free rollers outlet conveyor step 46 mm length 1000 mm.
Specifications
More specifications of the Audion CS-Matic 100
Packaging output:

up to 4200 packs per hour (depending product size, pack collation and type of film)

Speed of conveyors:

10 - 30 m/min

Maximum product height:

200 mm

Maximum product width:

400 mm

Maximum product weight:

30 kg

Sealing length:

500 mm

Maximum size of film:

600 mm (centrefolded) - ø 350 mm

Usable films:

Polyolefin (up to 30µ), Polyethylene (from 15 to 80µ with option sealing bar for PE)

Machine size (L x W x H):

2170 x 1875 x 1655 mm

Machine weight:

715 Kg

Consumption:

2330 W

Power supply:

380 - 415 V, 3Ph, 50/60 Hz
Everything-under-one-roof, match the CS-Matic 100 with Audion film
Click here
Explore our options
Customize your CS-Matic 100 to your needs
Safety photocell
To ensure cross seal bar does not make contact with your product.
Stainless steel
Stainless steel frame for applications in the food industry.
Shrink tunnel
For a strong, high clarity protection and professional presentation of your product. The tunnel is equipped with a heating element that shrinks the film wrap around the product, when moving through the machine.
Conveyor
With the Audion conveyors you can easily move your product to the Audion CS-Matic 100. The conveyor can be adjusted according to the size and shape of your product to create a process as smooth as possible. This will increase your production efficiency and effects the output in a positive way.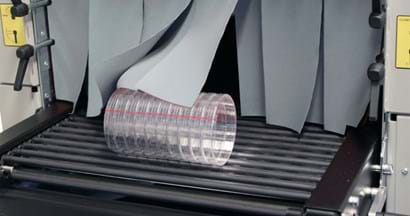 Let's have a chat
Do you want to know what the Audion CS-Matic 100 can offer for your company? Please feel free to contact us as we are looking forward to exploring together which packing solutions benefit you most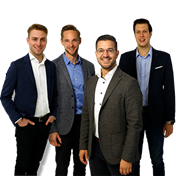 International Sales
Audion
Available in webshop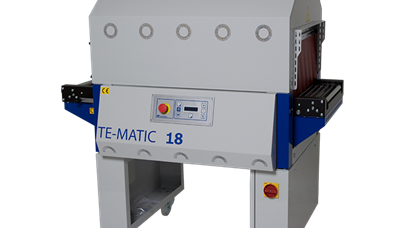 TM 18 Shrink tunnel
Shrink films around a product is key if you want to have professional presentation of your product.
Speed of conveyor:

2 - 14,5 m/min

Max. pack height:

230 mm

Dimensions:

1310 x 835 x 1440 mm

Chamber:

Single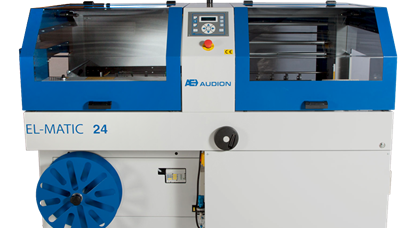 EL-Matic 24
High speed automatic L-sealer
Type of machine:

Automatic L-sealer

Packing capacity:

Up to 3000 packs per hour

Packing height:

150 mm
EL-Matic 24H
High speed automatic L-sealer with a packing height of 200mm
Type of machine:

Automatic L-sealer

Packing capacity:

Up to 3600 packs per hour

Packing height:

200 mm