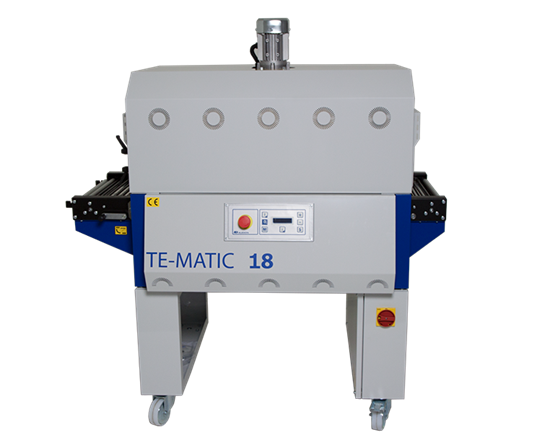 TM 18 Shrink tunnel
Shrink tunnel used to shrink materials like polyolefin films which have been sealed around a product. Key if you want to have a premium high clarity presentation of your product. Above all, it guarantees extra protection of your product during transport.
Product information
TM 18 Shrink tunnel
The TM 18 shrink tunnels are designed to seamlessly integrate into your packaging line, easily to be connected to an automatic L sealer or side sealer. Audion shrink tunnels are based on well proven quality and equipped with the latest and best shrink control technology.
The Audion TM shrink tunnel series are heavy duty shrink tunnels which are known for their high quality and precise shrink temperature vs speed controls. Easily it will shrink your thinnest polyolefin or the toughest polyethylene films. Built in Europe from high quality materials. With a conveyor speed of 14,5 meter/minute the TM18 is a great option to increase your packaging output while offering a consistent shrink performance to your products.