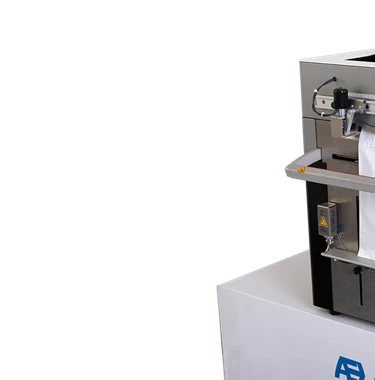 Products
Speedpack 300 TableTop
All-electric industrial bagger that excels in flexibility and productivity!
Interested in our Speedpack Tabletop 300?

We are more than willing to help you with your request or run a demo with your packaging
Unburden yourself with the all-electric industrial compact bagger
The Speedpack Tabletop takes your packaging process to the next level. With its compact and robust design, this tabletop bagger fills large orders with fewer hands. This quality bagger does not require compressed air and is easy to move around the production environment. The operation is with pre-opened bags on a roll (SpeedBags) which are widely available from stock or can be custom made for you. Bags can be loaded semi-automatically by hand or by using infeed devices that can interface directly with the PLC. 
Using an advanced control system, Speedpack Tabletop is able to operate at a rate of up to 40 bags/minute, ensuring machine speed is not the limiting factor in your packaging operation. 
Flexibility is key in packaging. Therefore this bagger has been engineered to accomodate bags on a roll up to 30 cm wide and 50 cm long. The high-power seal magnet creates hermetic seals in bags on roll up to 100 micron in thickness.
Optionally a printer can be mounted to print and label directly on every next bag being fed out.
An industrial high-quality bagger to boost your packaging process:
All-electric, no compressed air needed
Compact and heavy-duty design
Operates at speeds up to 40 bags/minute
User-friendly HMI to set up max. 50 recipes
Low-maintenance
Audion manufactures stock and custom pre-opened bags on roll: SpeedBags. Our stock SpeedBags are widely available and ready for quick shipment.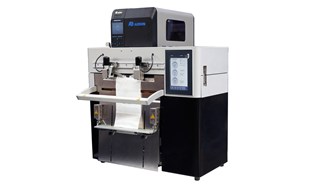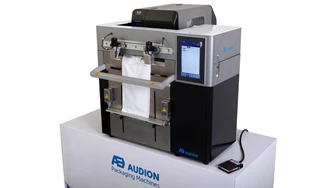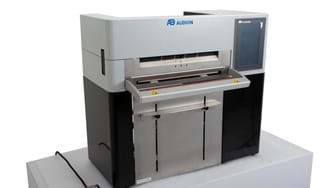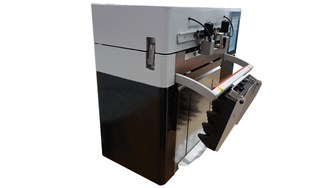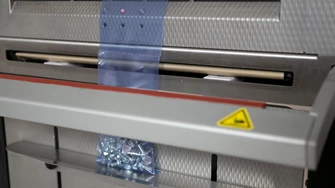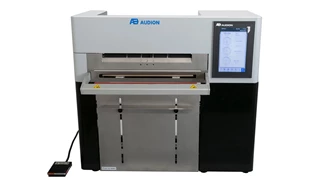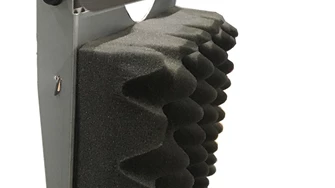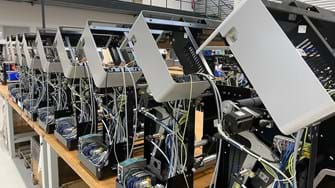 This makes Speedpack 300 Tabletop unique
We work together with you in providing the best quality packaging machines to help you grow your business
Easy Load of Product & Film
The extra wide loading zone enables an easy and fast loading of your products. And when your pre-opened SpeedBags are finished, you can easily replace the roll from the front side of the machine. This guaranties minimum downtime in your production process. A standard integrated adjustable backing plate eases up the product load and helps performing a better seal. This backing plate is adjustable in 5 angles to create an optimized bag loading.
Smart Savings while increasing Output
Smart features save operation time. The low-maintenance Speedpack 300 TableTop is equipped with smart features like an integrated problem solving module which helps you to keep your productivity on track without losing valuable time searching for an error. Extra features to add are a handshake and error signal which enable you to communicate with external devices like printers and conveyor solutions. This way, Speedpack helps you keep increasing your productivity.
Customize with (integrated) options
The feature-rich 300 SPK takes your packaging process to a next level by adding options to create your perfect package even faster, easier and safer. f.i. bag stretchers; they stretch the film to minimizing wrinkles in the seal. This creates a professional look and feel and prevents leakage. Or upgrade your bagger with the inclinable bag support, supporting the bag during filling and sealing after which the product is dropped into a crate or onto a conveyor.
Maximum versatility on integration
This smart electric compact industrial packaging machine helps to increase your output even to 40 bags/minute. Ensuring that speed is not the limiting factor in your packaging operation. It creates labour savings and generates a cost effective step forward in your packaging process. Easily controlled by the advanced PLC with touchscreen interface. Whether you are in a warehouse or packing parts.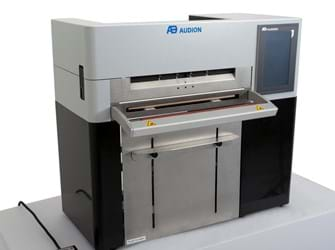 High speed packaging of ice cream popsicles with Audion Speedbags.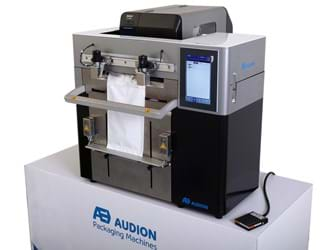 Speedpack 300 Tabletop with label applicator.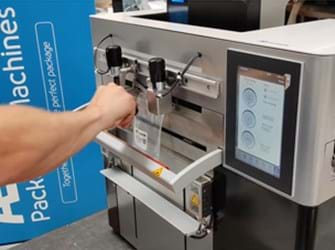 Speedbags in use with the Speedpack 300 TT
Plug In for extra packaging output
Improve your packaging and order efficiency. The Speedpack 300 Tabletop is especially effective for batch runs and also the perfect partner in the transition from manual packing to (semi)-automatic. Get started with this smart industrial packaging machine and save packaging time.
Adjustable Integrated backing plate for positioning your bags up to 5 angles.
Eases up the infeed and create a better and higher quality seal
No compressed air needed. Just plug in.
Industrial quality with a user friendly design
Start the seal by tapping the seal bar, a foot switch or run it in automatic mode.   
Uses pre-opened bags on roll: SpeedBags to speed up your packaging process      
Easy does it. Flexibility is key.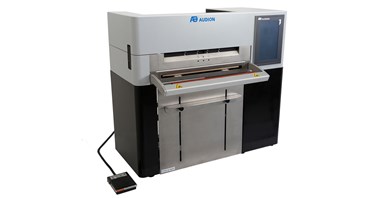 Benefits
The Audion Speedpack 300 Tabletop gives you the following benefits
Pack and Go:

The compact size and light weight makes it easy to move. Fill and seal wherever you want.

No compressed air needed:

Fully electrically powered, can be set up virtually anywhere with an ordinary electrical outlet.

Choose your working mode:

Automatic, manual or foot operation mode. The choice is yours.

Wide connectivity:

Advanced PLC with touchscreen interface.

Labor savings:

The semi-automatic control system helps to fill and pack faster and easier.

High Capacity:

Operates at speeds up to 40 bags/minute.

Clear 7" color touchscreen:

Our in-house designed and programmed color touchscreen helps you to navigate quick and clear, storing max. 50 recipes for each product batch. Featured with built-in self-help diagnostics .

Infeed Options:

Load up your products easily with options like a funnel or conveyor.

FIlm roll loading:

The SpeedBags are loaded from the front, this means that access to the back side of the machine is not required during regular operation.
Options
A range of extra features to customize your bagging process
Bag stretchers:

Stretches the bag to minimize wrinkles in the seal. Recommended for bags > 90 mm width

Inclinable bag support:

Supports your bag at the desired height, eases the infeed and creates a better seal.

Foot operation with extra cover:

Protect you feet while working in heavy duty production areas.

Handshake:

Allow communication with external dosing systems to fit your process even more.

Error signal:

Always being ensured that your automatic process is running perfectly.

Label printer or Thermal printer:

Print and Apply a (unique) label for every bag or batch. Barcodes, texts and logo's to meet all the high standards.
Specifications
Let's explore some of the specifications for the Speedpack 300 Tabletop
Type of Machine:

Compact tabletop model for bags on roll

Type of film:

Pre-opened bags on roll; SpeedBags

Cycling speed:

Max. 40 bags / min (depending on bag size, film and way of filling)

Bag widths:

Min 50 - Max 300 mm

Bag length:

Min 80 – Max 500 mm ( w/ support table 310 mm)

Min. bag length with coding:

105 mm + label length (note; + 20 mm when using bag stretchers)

Seal width:

1,5 mm

Product loading zone:

100 mm

Thickness of film:

25-150 micron

Pedal operated:

The foot pedal is standard available, the foot cover is available as option

Machine covering:

Epoxy

Diameter film roll:

Max. 255 mm

Outside Dimensions (L x W x H):

450 x 650 x 595 mm

Recipe storage:

50 recipes can be stored

Voltage:

230 V-1ph-50 /60 Hz

Consumption:

500 W

Suitable Application/Branches:

Almost every branche benefits with the Speedpack 300 Tabletop Especially; Industrial Parts, Office Supplies, Packaging & Logistics, Pet Food, Shop, Warehouse, Accessory packaging, Automotive, Fasteners, Household products, Pet products, Toys
Everything-under-one-roof, match the Speedpack 300 Tabletop with Audion film
Click here
Explore your options
Customize your Speedpack Tabletop 300 to your needs. Make it work for you to fit your process. At Audion we are always willing to help and advise you.
Bag Stretchers & Inclinable Support plate
Speedpack is known for sealing your bag perfectly. Bag stretchers are available that pull the bag tight above the sealing surface to minimize wrinkles in the seal. An inclinable bag support plate allows heavy products to be handled more easily by supporting the bag during sealing and tilting down to drop the bag into a crate or onto a conveyor.
Air Press Device
The use of the Air Press Device helps you to seal and store your product the way you want to. Nobody wants to seal and store unwanted air. This foam-lined frame gently pushes excess air out of the bag before sealing. The Air Press Device has different settings to push the exact amount of air out of the bag. For some products, for example, a certain amount of air may be important to prevent the contents from breaking or being damaged. Stay in control to create and protect your perfect package.
Label Printer or Thermal printer
Whether you need to label/print product information, barcodes, addresses or a coloured logo. This complete intuitive and easy to use (label) printer is ideal for a wide variety of applications. Set it up for a unique print and apply or go for a batch. The display and menu on the printer are intuitive and easy to use.
Funnelling for differentiation
How to choose from the many useful options like a bag support table, foot operation protection cover, a safety error signal or communication for automatic feeding systems. You can add it all to your Speedpack! It is just a matter of funneling. The adjustable stainless steel hopper can be attached to guide your product. Perfect for manual as well as for automatic filling. You can easily dismount it to change it for a different size, or run a batch without.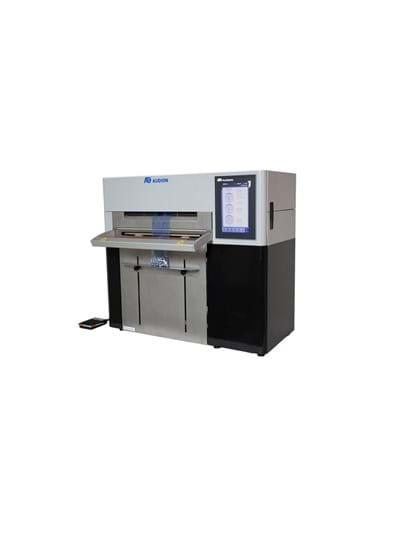 Our Speedpack 300 TableTop in use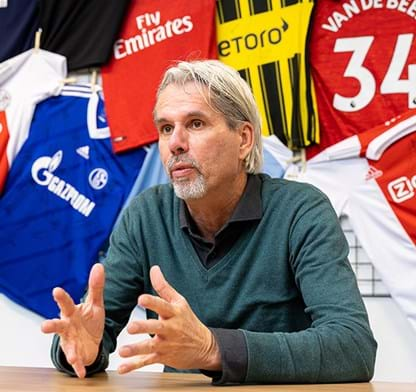 To grow to a million orders or more, we needed a streamlined packaging process.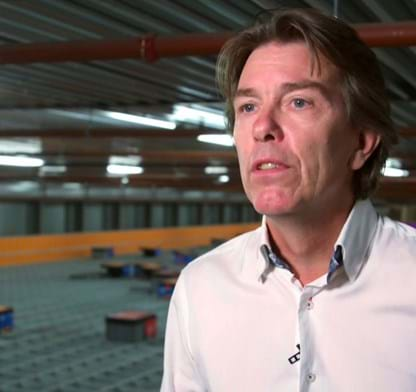 Was looking for a way to automate the labor-intensive manual packaging process of web orders.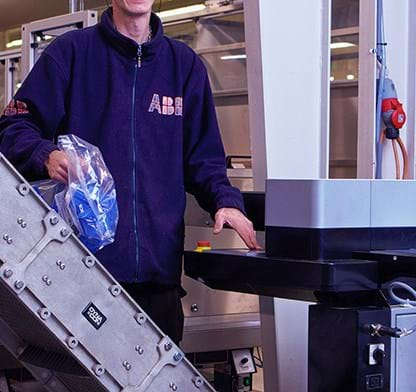 How to pack several installation boxes in a LDPE perforated bag printed with a white square.
Let's have a chat
Do you want to know what the Audion Speedpack Tabletop 300 can offer for your company? Please feel free to contact us as we are looking forward to exploring together which packing solutions benefit you most.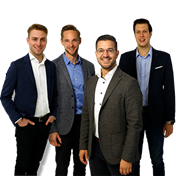 International Sales
Audion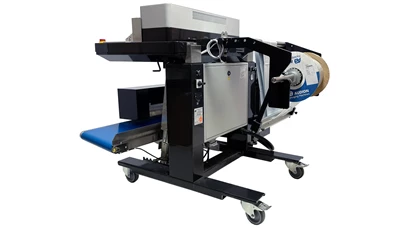 Speedpack 400 Bags-on-roll
Designed for high-productivity bagging & labelling, optimizing labour and warehouse space
Type of machine:

Floor standing

Seal length:

50 – 400 mm

Type of film:

Bags-on-roll

Cycling speed:

up to 60 bags/minute

Bag length:

110 – 800 mm

Powered:

Pneumatic air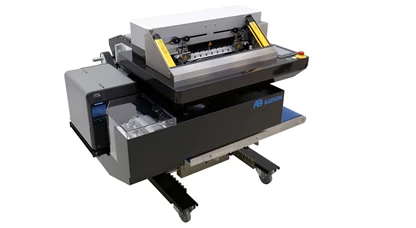 Speedpack 400 Orderfulfillment
Complete bagging & printing system increasing efficiency and lowering material costs in order fulfilment
Type of machine:

Floor standing

Seal length:

50 – 400 mm

Type of film:

Tubular film/ bags-on-roll

Cycling speed:

Up to 10 bags (tubular)/ up to 20 bags (bags-on-roll)

Bag length:

300 – 600 mm

Powered:

Pneumatic air
Available in webshop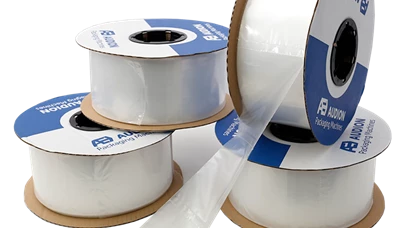 Audion SpeedBags® clear LDPE
Pre-opened bags on roll suitable for automatic bagging available in various sizes.
Suitable for:

Speedpack Tabletop, Speedpack 400 series, Speedpack 550 series