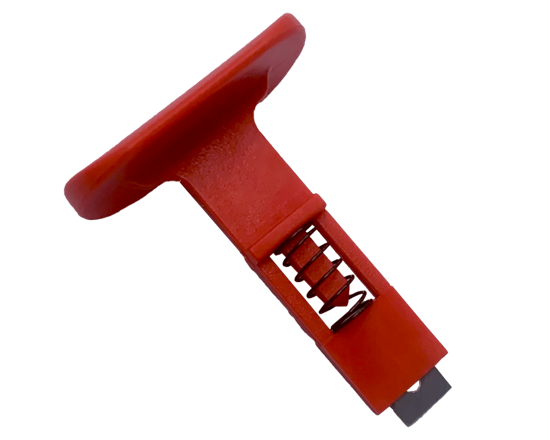 Knife holder complete ISM
This Spring-loaded knife holder including knife is equipped on the Audion Sealmaster (ISM(S)K) sealers. Keeping this spare part in stock contributes to a high packaging quality and continuity of your production process.
Product information
Spring-loaded knife holder complete for ISM
To maintain a clean cut, audion recommends timely replacement of the knife or the complete knife holder as soon as it becomes blunt or is damaged.
This knife holder complete is suitable for Industrial Sealmasters (ISM) equipped with knife option:
Complete set with knife, spring and holder