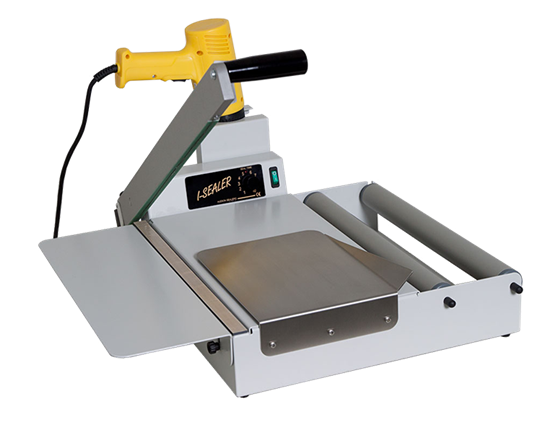 161 B Shrink sealer
Clever designed single arm I-bar shrink wrap sealers. Suitable for manually shrink sealing all kind of products. Equipped with a sealing/cutting wire, which seals and cuts the shrink film in one simple and efficient operation. Maximum seal length: 430 mm
Product information
161 B Shrink sealer
This compact single arm sealer is suitable for sealing small production quantities (max. 10/min.) in shrink film. It works well with all shrink films and consistently delivers superior strength seals. When both the seal and shrink are applied approx. packaging output per minute will be approx 4 packages, depending on the operator.
The 161 B is equipped with a seal/cutting wire, which seals and cuts the material in one operation. In addition, it is supplied with a heat gun to shrink wrap the shrink film tightly around your products. Using the positions on the gun and the included nozzle, the right heat distribution can be set. The hot air gun has a short warm-up time and features a flat back allowing it to be set down in a vertical position while still warm.
The 161 B shrink sealer offers a very flexible solution for small production quantities and requires less space than other shrink wrap solutions. This makes the 161 B I-bar ideal to use in stores, shops, offices and other environments where space is limited.