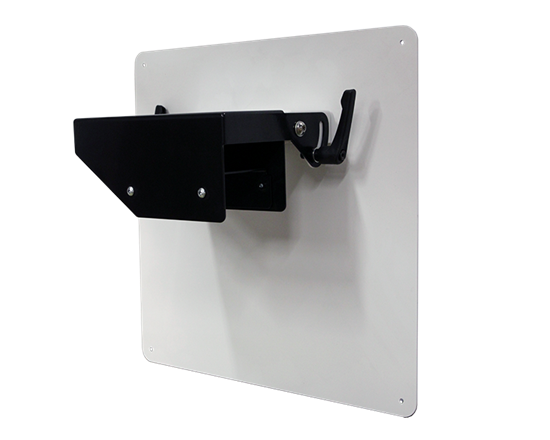 Table stand/ Wall mount for D 541
This support enables you to operate the D 541 as a table top sealer using the adjustable support stand or to mount the device to the wall when there is no available tabletop space.
Product information
Table stand / Wall mount for D 541
Suitable for the Audion D 541 continuous sealer. Ideal for packing products that easily spill from the bag lying flat and facilitates sealing larger items.
The table standard / wall mount of Audion enables vertical operation of the D 541. By means of an angle device you are able to tilt the machine forward (up to 45 degrees) to accomodate your products best and to create an ergonomic working position for the operators. 

When using the Audion D 541 vertical bags up to 150 grams can be sealed.