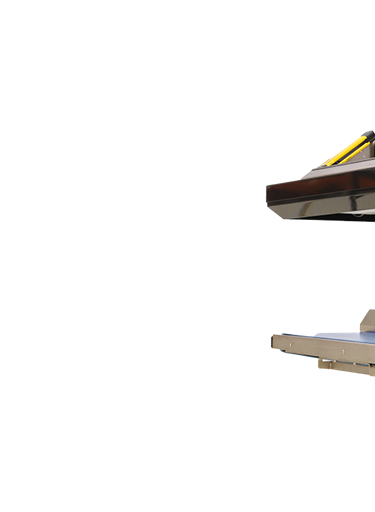 Products
Speedpack 400 Hybrid High Speed
Advanced automatic bagger designed for creating exceptional value, speed and flexibility
Let's have a chat

We are more than willing to support you with your request or run a demo with your packaging
Most flexible bagging & printing
Small or large bags, ldpe film or (paper) laminate, Speedpack Hybrid High Speed delivers bag making, bag fill­ing and an optional coding at an amazing speed, all from tubular film, ensuring maximum flexibility for packaging parts in a wide variety of industries.
Designed for long and short batches, Speedpack High Speed can create and fill up to 1800 bags per hour, gen­erating a magnificent boost of packaging output when com­pared to manual packaging!
The body is constructed of two sturdy operation towers, quadrupling packaging output from tubular film. The high-end PLC is easily connectable to infeed or out­feed conveyors and ensures a stable and reliable operation.
Recipes for each batch of products, like f.i. seal settings, batch counters and bag length variation can be stored in the user-friendly touchscreen, facilitating a quick changeover between batches.
Speedpack High Speed is widely used as a high-speed bagging solution for packaging parts in production lines, warehouses, automotive industries and medical-, pharma- or high-tech industries.
Discover the wide range of options to customize and profit from
Productivity boost
Cost efficient advantages
Compact & robust design
Wide customizing options for a perfect fit to your product 
Powerful & reliable performance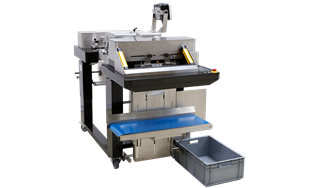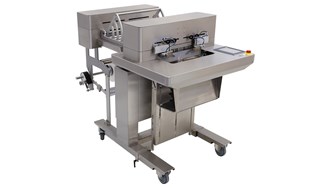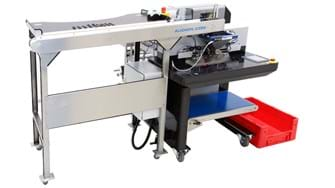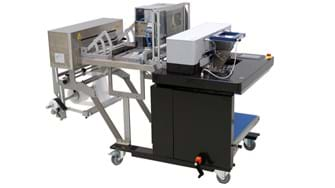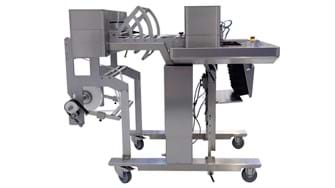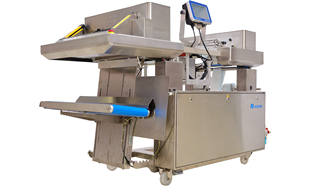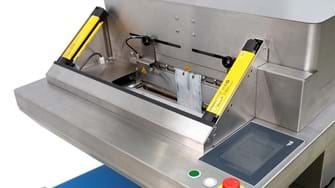 This makes our Speedpack High Speed unique
We work together with you in providing the best quality packaging machines to help you grow your business.
Wide customization & Trusted engineering
The Speedpack High Speed comes with many options to fit heavy duty packaging processes. Selecting a bag length for each product batch, appropriate product feeding, labelling, and many more options can be added to customize the packaging solution to the best fit. The stainless steel version is a genuine one-of-a-kind model to meet the highest standards for medical/pharma packing. In order to create the safest and most efficient packaging solution Audion can mount options like seal bar validation, special features for operation in cleanrooms, Chevron seal bars, impulse seal, etc.
Flexibility is what counts
The tailor-made design of this powerful bagger is constructed with two heads: the first head, which integrates film rolls and provides space for mounting a (label) printer; the rear head, which integrates the bag making assembly. This solution allows you to produce shorter bags at high speed, even when coding on the bag is required! Choose for flexibility and run each product batch at the most appropriate bag length. Labelled, filled and sealed.
High productivity
With Speedpack High Speed, Audion has set a new performance and innovation. User requirements stood central to the design. The question was whether it was possible to speed up the process without compromising the functionality and advantages of Speedpack. The creation of a Speedpack with record-breaking performance was born. The synergy between the two sealing heads allows the output to be quadrupled, reaching up to 40 bags per minute. Creating a sense of seamless continuity and dynamic fluidity.
Customizing the seal
Each market has its own specific needs. Heat sealing bars or impulse sealing bars that are validatable to optimise the safety of your packed product. For medical environments, your High Speed is constructed in stainless steel and can be customized with special sealing bars to seal Tyvek® or paper laminates with a straight horizontal or Chevron® seal bar. If you are not tied to special films or sealing bars, the High Speed will help you with a super fast output. Your desired bag length is produced from tubular film.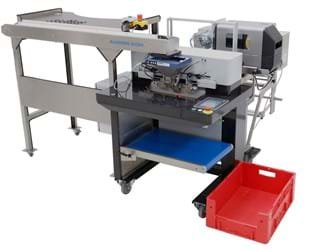 Speedpack high speed including optimizer infeed and label printer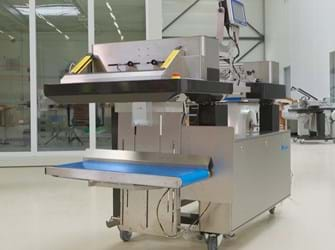 The Speedpack High Speed packs parts at a fast rate
Selected Value
The Speedpack range is designed and engineered following the latest technological innovations, all realized in our German manufacturing plant. Where passion leads to progress with high-end off the shelf components to meet the highest requirements.
Cleanroom version available
Validatable sealing system with IQ/OQ scripts
Sleek and pure design to seal batches at high speed
Improved packaging output thanks to the twin tower heads
Various infeed options available
Tyvek and Paper Laminate options
Stainless steel version available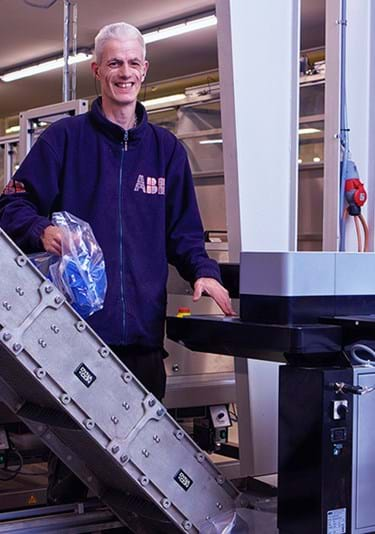 Benefits
Packing your parts with Speedpack High Speed allows you to have the following benefits:
Extra packaging speed:

Create added value upscaling your production capacity without losing any form of quality whilst saving on labor cost.

Bags on demand:

Create your desired bag length for every product. Thanks to the integrated bag converting assembly.

Operator-friendly colour touchscreen:

Easy overview to create the right sized bag. Just in one push. Clear readable prompts and alarms. Easy storage of packaging recipes (max. 50) and a built-in help diagnostics for troubleshooting.

Time saving options:

Options like the ceramic heating element help to start up fast. The frame on wheels creates maximum mobility: ready to do the work where needed.

Optimized safety:

Speedpack Hybrid High Speed is equipped with high-quality safety features.

Ultimate infeed flexibility:

Suitable for manual feed and integration with robotic systems and feeding systems. Speedpack always fits your process.

Fast ROI:

Quadrupled output in less time values your money (compared to manual packing).

Flexible film choices:

Suitable for creating right-sized pouches from Tyvek®, medical-grade (paper) tubing, HDPE, LDPE or aluminum laminates.

Compact design:

The compact design, constructed on wheels to facilitate mobile flexibility, takes up minimal space in your packaging area.

More safety, less injury:

Speedpack Hybrid 400 is equipped with high-quality safety and efficiency options.

Low maintenance:

Off the shelf modular components for easy replacement and a quick service access to all pneumatics and electrical components.
Options
Speedpack High-Speed is available in a wide variety of options, to optimize your bagger to local environmental requirements
Easy load system:

When feeding the product, clamps hold the bag firmly open. For easy, safe and fast feeding.

Adjustable bag support:

Various (automatic) support tables are available, all can be modified to fit your packaging and bag supporting needs per product.

Stainless steel cover:

When high quality and hygiene is part of the process, a stainless steel version of the Speedpack High Speed is available.

Optimal optimizer:

Add extra convenience with an optimizer that transports your product into the funnel or directly into the bag. A real time saving commodity.

Medical options:

For medical/pharmaceutical markets Audion designed special options like Chevron® seal bar, clean air inlet and exhaust, a special knife for perforating sterilisable film, heat or impulse seal bar in different widths.

Photocell start:

Go for easy sealing with a photocell start window sensor for automatic start after manual loading.

Count and weigh options:

Several count&weigh optons available: when every number counts for accurate and detailed packaging.

Printing and labelling:

To apply a (unique) label or thermal print directly on the outside of every next bag. Taking into account the wishes and designs of the customer.

Support and discharge conveyor:

An (automatically) in height adjustable support and discharge conveyor supports the bag during sealing after which it is discharged automatically.

Product presentation:

Enabling maximum flexibility in bag presentation like a hang hole, euro hole, chain bags and printed film.

Clean air inlet and exhaust:

To guarantee safe and hygienic packing in cleanrooms.

Special knife:

For perforating sterilisable film in medical environments.

Dosing funnels:

Various sizes of dosing funnels are available to feed your product into the bagger.

Handshake & Error signal

The High Speed can be integrated in automatic packaging lines, maximizing packaging efficiency.

Easy loading funnels:

Various sizes of stainless steel funnels are available or can be designed to optimize your packaging process.

Traffic light:

Always in control with your process. A traffic light tells you the working status of your machine. When something is jammed or when the machine is not able to create a perfect package, you can see this from a distance. This option helps you to reduce valuable stoptime.
Specifications
More specifications of the Audion Speedpack High-Speed
Type of machine:

Compact form fill seal floor model machine

Cycling speed (tubular film):

max. 40 bags/minute (depending on bag size, film and way of filling)

Seal width:

1,5 mm (ceramic)/3 mm/ 8 mm (impulse)

Bag width:

Min 50 mm - Max 400 mm

Bag length:

Min 110 mm - Max 800 mm

Infeed Dimensions

Max. horizontal 400 mm - Max. depth 180 mm (cannot be reached at same time)

Working Height

The standard working height is 875 mm. Adjustable heights are optional

Machine covering:

Stainless steel / epoxy

Types of film:

Tubular film, Laminate, Tyvek®, Peelable paper laminates

Thickness of film:

40-125 micron

Diameter film roll:

Max 300 mm

Outside dimensions (L x W x H):

1100 x 900 x 1100 mm / with roll: 1275 x 845 x 1065 in highest position

Required air pressure:

6 bar, 200-500 Nl/min

Power supply:

230 V - IPh - 50/60-Hz

Low Voltage Directive:

EMC Directive, Standards 2006/95/EC, 2004/108/EC, EN-ISO-12100

Recipe storage:

Max. 50 recipes
Everything-under-one-roof, match the Speedpack 400 High Speed with Audion film
Click here
Explore your Options
Customize your Speedpack High Speed to get the ultimate fit to your product requirements
Validatable sealing bars
When stringent seal quality in high demanding environments is the standard this validation option comes in. The sealing bars are controlled on seal temperature, seal time and seal pressure, guaranteeing ultimate safety for your packed product. Performances can be monitored and logged.
Stainless steel body
For extra hygiene the Speedpack High Speed can be constructed in a stainless steel version.
Raising the (seal)bar
Depending your film we can integrate the ideal sealing system into your Speedpack High Speed. A heat seal, a 3 or 8 mm impulse seal or a Chevron® seal bar. Set the standard with a perfect seal and a perfect package.
Optimal Automatic Options
Pick up the parts in an industrial process or go for a medical/pharma or cleanroom solution. Audion has designed options to create your perfect package. Support your bags and create a seamless transport within your packaging process integrating a conveyor and/or optimizer.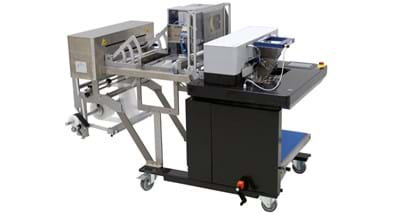 Our Speedpack 400 Hybrid High Speed in use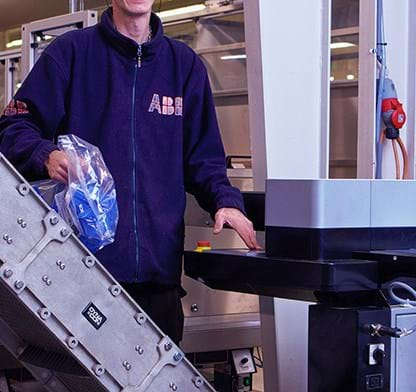 How to pack several installation boxes in a LDPE perforated bag printed with a white square.
Let's have a chat
Do you want to know what the Audion Speedpack Hybrid High-Speed can offer for your company? Please feel free to contact us as we are looking forward to exploring together which packing solutions benefit you most.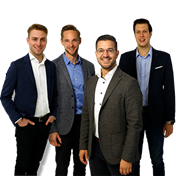 International Sales
Audion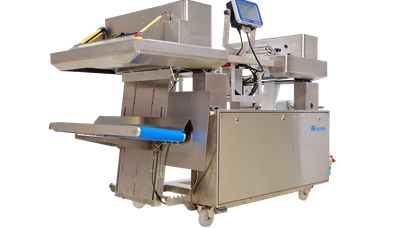 Speedpack 400 Hybrid Medical
Validatable medical stainless steel bagger creating sterilization bags of any length at exceptional speed
Type of machine:

Floor standing

Seal length:

50 – 400 mm

Type of film:

Tubular film/ bags-on-roll

Cycling speed:

up to 20 bags/minute (tubular)

Bag length:

110 - 800 mm

Powered:

Pneumatic air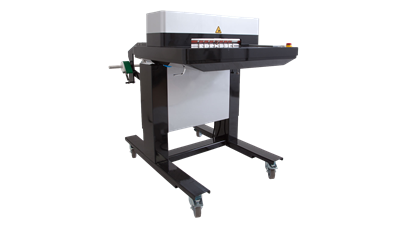 Speedpack 400 Hybrid
Most flexible and innovative bagger creating variable bag length, optimizing existing labour and warehouse space
Type of machine:

Floor standing

Seal length:

50 – 400 mm

Type of film:

Tubular film/ bags-on-roll

Cycling speed:

up to 20 bags/min (tubular)/ up to 60 bags/min (bags-on-roll)

Bag length:

50 – 800 mm

Powered:

Pneumatic air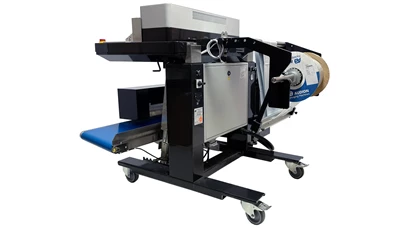 Speedpack 400 Bags-on-roll
Designed for high-productivity bagging & labelling, optimizing labour and warehouse space
Type of machine:

Floor standing

Seal length:

50 – 400 mm

Type of film:

Bags-on-roll

Cycling speed:

up to 60 bags/minute

Bag length:

110 – 800 mm

Powered:

Pneumatic air