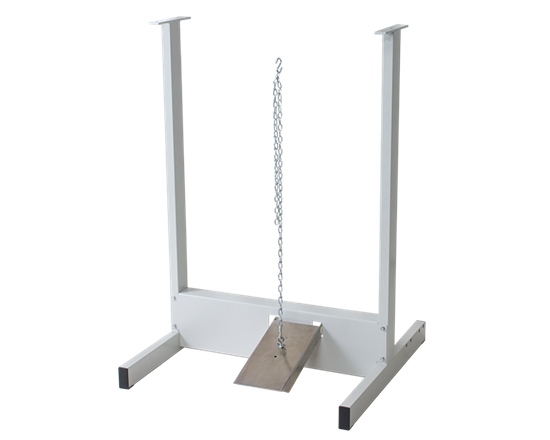 Support stand for Magneta (foot pedal included)
Support stand including foot pedal to provide the best fit packaging solution with your Audion Magneta sealer. Ideal when more flexibility is required to pack heavier or larger products or in the absence of tabletop space. The support stand enables you to adjust the working height to a comfortable position for the operator.
Product information
Support stand for Magneta
Conveniently designed to optimize your workflow and enable an ergonomic operation.
Foot operation allows you to have both hands free during the packing cycle giving the operator better control over the seal process and quality. For the mechanical Magneta versions a mechanical foot operation is standard included in this support stand.
Motorized Magneta's will use the electrical foot switch that is included. The Audion support stand is constructed of heavy duty epoxy (powder coated steel) or stainless steel to last through many years of production use.
Enables foot operation 
Various accessories are available to create a custom fit packaging solution (see related products below)
Note: The stainless steel Support stand version is only available for Magneta 421/621