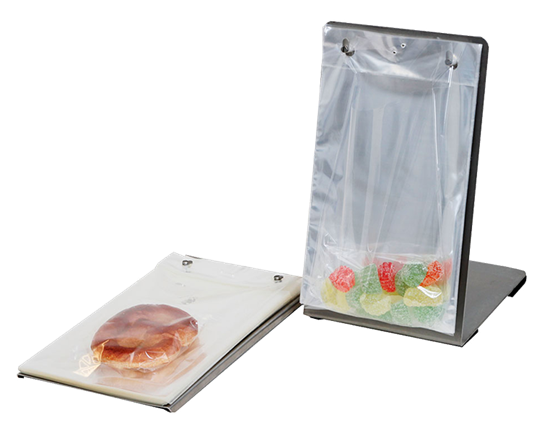 Bag holder horizontal and vertical GPS
Horizontal and vertical bag holder in stainless steel for the GPS bags (GPB). Ideal to store the bags and keep your workplace organized and hygienic, in order to work as effectively as possible.
Product information
Bag holder horizontal and vertical GPS
The vertical bag holder is ideal when filling the bag for example with free flowing products such as sweets or grated cheese. Audion's standard GPS fresh food bags (170 x 250 mm) can be easily attached to this tray by means of the two fixing screws.
Made from the same high quality stainless steel as the GPS which allows you to use this accessory of the Audion GPS in the food industry and other places where hygiene plays an important role.