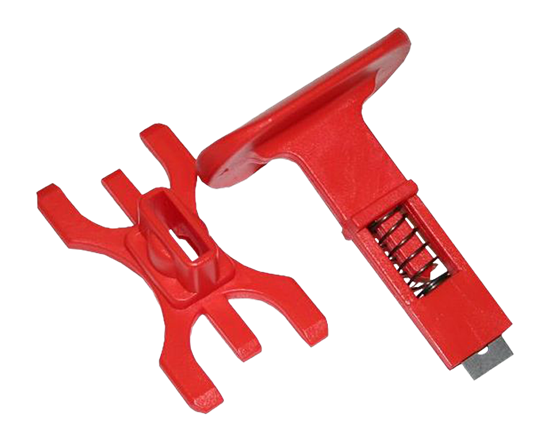 Knife holder complete
This Spring-loaded knife holder including knife is equipped on the Audion Sealkid, Sealboy, Sealboy Magneta, Magneta and Industrial Magneta tabletop sealers. Keeping this spare part in stock contributes to a high packaging quality and continuity of your production process.
Product information
Spring-loaded knife holder complete
To maintain a clean cut, audion recommends timely replacement of the knife or the complete knife holder as soon as it becomes blunt or is damaged.
This knife holder complete is compatible with a variety of Audion machines:
Sealkid (SK)
Sealboy (SBSA)
Sealboy Magneta (SBM)
Magneta (MG/MGM/MGI)
Industrial Magneta (MGMI)
Complete set with knife, spring and holder