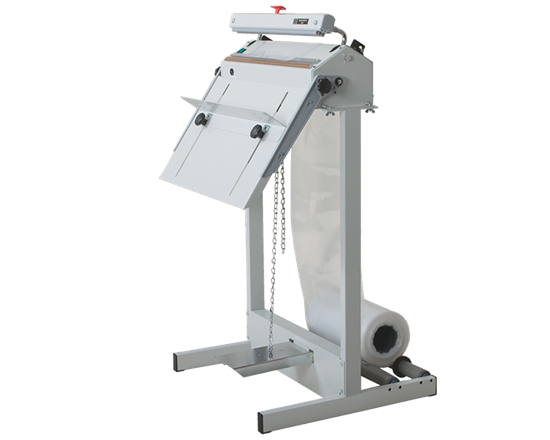 Magneta
Robust impulse sealer providing high quality seals time after time. Ideal for medium-duty applications. The integrated electromagnet holds down the sealing arm, ensuring consistent seals independent of the operator. For more operator convenience the Magneta is available with mechanical foot operation or motorized operation. 3 Years warranty included.
Product information
Magneta
The Magneta series has been in the Audion range for over 35 years and until today we have never stopped developing it. It is, due to its high quality and user-friendliness, one of the most popular bag sealers in the world. With this in mind standard 3 years guarantee is included (excluding wearing parts) and 5 years for transformers. The Magneta is world market leader in its class with more than 50.000 satisfied customers all over the world. A proof of the robustness.
The various options available ensure that Magneta easily fits your desired packaging purpose.
The integrated electromagnet ensures consistent seals independent of the operator. The independent seal and cooling timers allow you to adjust your seal cycle to the thickness of your film. The Magneta can be operated by hand or with an optional foot pedal allowing you to have your hands free for holding the bag. There is also an optional motorized version (MGM) that automatically closes the seal bars with only a gentle push on the pedal.
The Magneta works with polyethylene, polypropylene and other film laminates. The integrated knife makes it versatile to work with both ready-bags and tubular film (creating your own custom bags at any length).
Maintenance is very easy and can be done within one minute by replacing the sealbar.
The wide range of options available in the Magneta series provide maximum flexibility to choose the right machine for the right application. The seals generated by the Magneta are of a constant and reliable quality. Production is situated in the Netherlands and spare parts are available worldwide, making the Magneta a packaging machine for life.