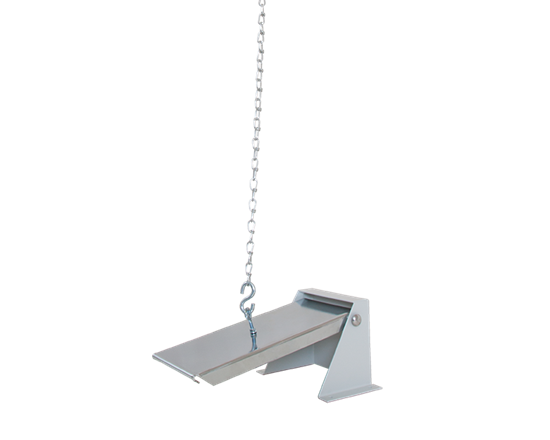 Foot pedal for Magneta
This mechanical foot pedal is especially designed for the mechanically operated Magneta series. Easy to use, reducing operator fatigue, maximizing efficiency and speed. Keeps the operators' hands free, facilitating to align the bag in order to accomodate a straight seal.
Product information
Foot pedal for Magneta
Combine the (mechanical) Audion Magneta sealer with a mechanical foot pedal, to keep your hands free during the seal process for optimum bag alignment and product support.
Place the Audion Magneta on a table or original Audion support and fix the foot pedal onto the support or on the floor (on a woorden plate for instance). By pressing the foot pedal the sealbars of the Magneta will be closed and the bag will be sealed. Both hands of the operator are free for improved efficiency.
The Foot pedal for Magneta is not made of stainless steel.