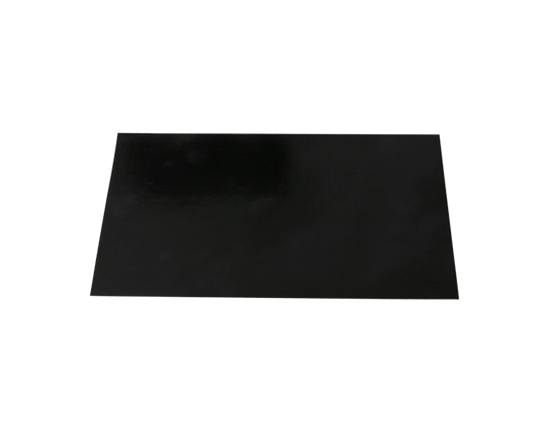 ASW 450
PTFE sheet for your Audion Stretch Wrapper 450. Enables a quick and timely replacement. Keeping this PTFE sheet in stock contributes to high seal quality and continuity of your packaging process.
Product information
PTFE Sheet for ASW 450
To maintain a reliable seal, Audion recommends you to check the wearing parts of your sealer regularly. When the PTFE sheet is burnt or worn, it should be replaced.
Replace the PTFE sheet of your ASW 450 in five easy steps:
1. Slowly peel off the PTFE sheet you want to replace from your ASW 450.
2. Clean the sealer plate with a clean cloth, moistened with alcohol or sticker remover.
3. Peel back a small piece of the paper layer from the new PTFE sheet on the left or right-hand side and fold it back.
4. Place the new PTFE sheet on the sealer plate. Rub the side where the paper layer was removed to affix it to the sealer plate.
5. Slowly peel off the remaining paper layer on the folded end under the PTFE. Rub the PTFE sheet to affix it to the sealer plate, so that it is smooth and no air bubbles are trapped.