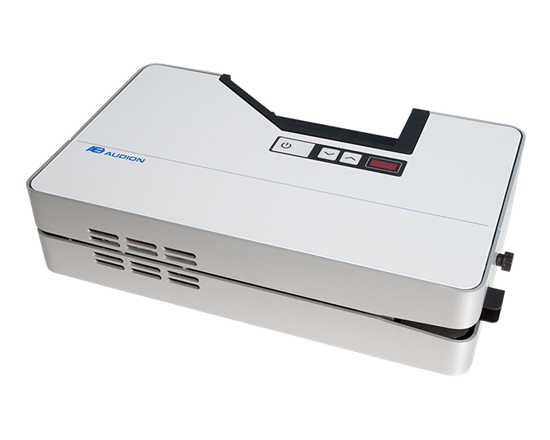 D 541
Audion's most compact continuous sealer that is ideal for small businesses/social enterprises requiring a fast/versatile packaging solution.
Product information
D 541
The D 541 is a flexible continuous sealer designed for hand-held, suspended or table top operation.
This compact solution is uniquely designed to offer great operational flexibility and user-convenience. Its light weight and ergonomic handle enable you to seal packages hand-held on the spot. In addition, you can use the convenience of an optional wall/table mount to seamlessly integrate the machine into your packaging process.
Your production process is boosted due to its fast-heating ceramic elements combined with integrated protective PTFE straps that ensure fast and consistent sealing of most modern film types such as Polyethylene, Polypropylene, Cellophane and thin laminates continuously.
Advantages:
Easy to use
Flexible application (hand-held, tabletop and suspended)
Ergonomic design (low machine weight (< 6kg)
Ceramic heating (heat up time <1min)
Automatic cool down
Great value for money