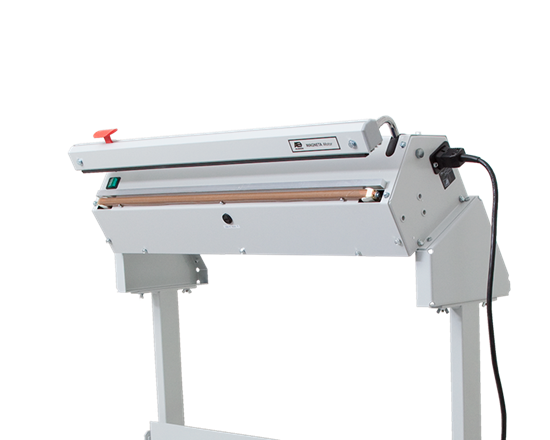 Angle Device for Industrial Magneta
The angle device enables the adjustment of the seal angle, especially convenient for packing voluminous or heavier products. The Industrial Magneta (MGMI) can either be placed in a low angle or steep angle to best fit your product and improve the packing position. Only compatible in combination with an Industrial Magneta and Support stand Magneta. Recommendable to combine with the Heavy duty Bag Support.
Product information
Angle device for Industrial Magneta
The angle device is ideal for packing larger/heavier items and is mounted on the Magneta support stand to adjust the sealing angle that best suits your product.
The angle device allows you to seal heavier or larger products easily from a more vertical angle for enhanced operator convenience and optimized workflow. By combining the support stand with an angle device and optional bag support you are able to keep both hands free during the seal process, to position the bag opening in the best position over the seal bar. Besides, the angle device provides optimized ergonomics. 
Note: Only compatible in combination with the Audion support stand and Industrial Magneta (=motorized versions)