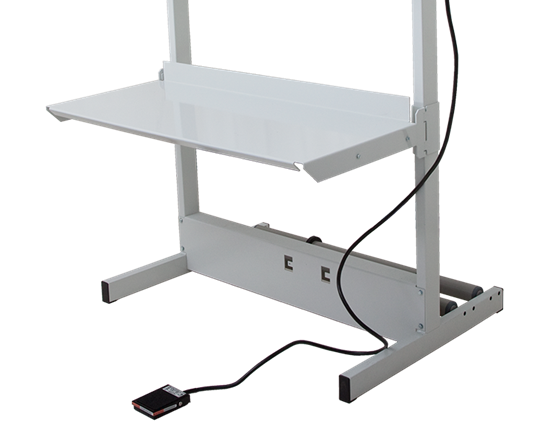 Bag support (horizontal) for Industrial Magneta
Horizontal bag support to support heavier or voluminous bags. This horizontal bag support facilitates an upright position of the bag. Note: should be ordered together with the Support stand and Angle Device Magneta. Only suitable for Magneta Industrial (= motorized version).
Product information
Horiontal Bag support for Industrial Magneta
Enables enhanced operator convenience and packaging perfomance.
Heavier/bigger bags are supported during the seal process which allows the operator to keep both hands available to correctly position the bag between the sealing bars.
The height of the bag support can be adjusted to the desired operating height that best fits your product.
Constructed of epoxy (powder coated steel)
Note: Can only be used in combination with an Industrial Magneta mounted on a Magneta support stand with angle device option.