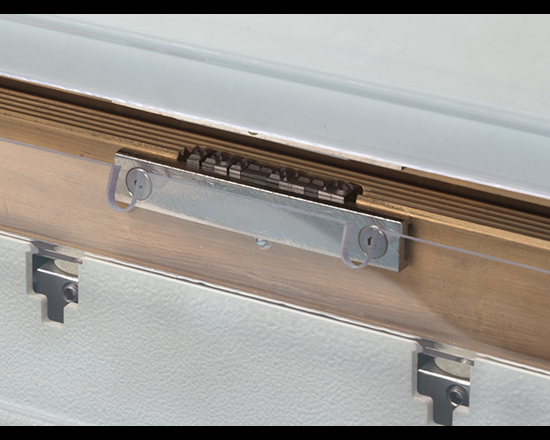 Code seal Lamino
Seal and code in one step! Includes numbers and characters, to create a permanent, tamper-proof imprint embedded into the bag seal of your package.
Product information
Code seal Lamino
Permanent, tamper-proof imprint to share the information your package requires.
The Audion Lamino heat sealer can be configured with a heating element with a special recess for placing letters and numbers. With a code seal, you are able to include your brand name, expiration date or batch information on your package. Once the sealing process is complete, your packaging has a permanent, tamper-proof imprint.
Permanent imprint of e.g. batch information, expiration date, brandname etc.
Tamper-proof