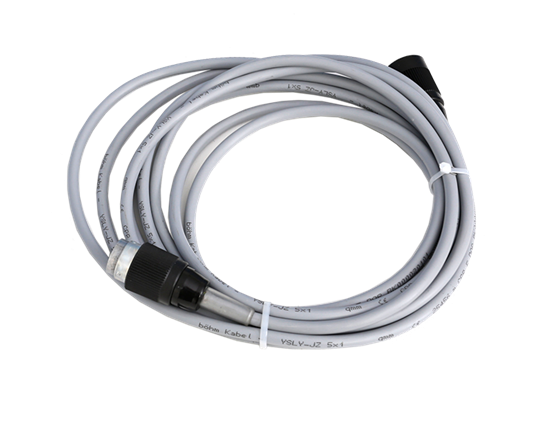 Extension cable Super Poly
Increase the distance range of operation with the Audion 5 meter long extension cable for the Super Poly seal tong. Ideal for sealing around large and bulky products that cannot be carried to a tabletop sealer.
Product information
Extension cable Super Poly
The Audion extension cable has a length of 5 meter and allows a greater freedom of movement of your Audion Super Poly seal tong.
The extension cable is made of flexible material and is lightweight to handle it easily. Combine the extension cable with the Super Poly seal tongs and the transformer and get the most out of it
The extension cable can be easily connected to the existing cable (which is 465 cm long) and is immediately ready for use.