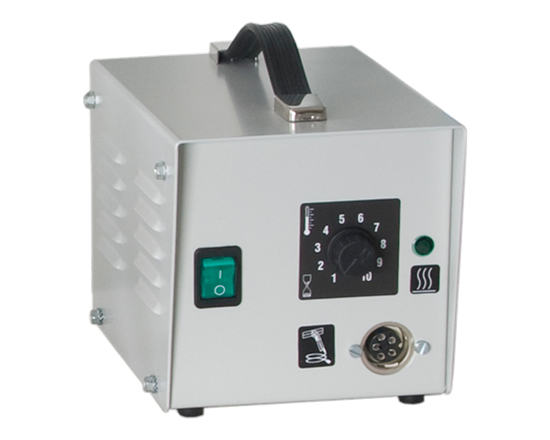 Transformer for Super Poly
Light weighted, powerful transformer to be connected to the Super Poly seal tong. The timer on the transformer allows you to adjust the sealing time according to the thickness of film you are using. Note: the Super Poly seal tong needs to be ordered separately.
Product information
Transformer Super Poly
The Audion transformer is sturdy constructed and is equipped with a timer, to adjust the sealling time up to the film thickness.
The housing is made of powder coated steel and has a handle mounted on top of the transformer to safely lift and relocate it. The rubber feet will make sure that the transformer stands stable and safe.
Note: The Transformer is always supplied apart from the Super Poly seal tong, facilitating you to purchase for instance two sizes of Super Poly together with one Transformer (only one Transformer can be connected at a time).