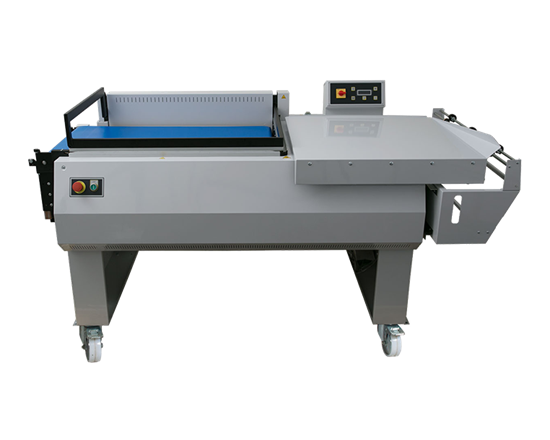 L 800SA
The Audion L 800SA is known for its flexibility, top quality European built and richly equipped as a standard. Seal and wrap easily various sizes of products. The automatic seal cycle and discharge conveyor facilitate high productivity. Combining the L 800SA with a TE-Matic shrink tunnel creates a professional and fast seal & shrink wrap packaging line.
Product information
L 800SA
The Audion L 800SA L sealer is used to pack your products easily and fast with shrink or polyethylene centrefolded film. By connecting the optional shrink tunnel to this L sealer you create a full seal shrink packaging line designed to increase your productivity up to 900 packs per hour*.
No extensive training is necessary, the large easy to read LCD screen guides you easily through the various programs. Semi-automatic operation via push button or foot switch or fully automatic with PLC controlled timer. The automatic scrap film rewinding system rewinds the waste film automatically.
The L-sealers can be used in combination with our shrink tunnels, like the Audion TM serie.
* The stated speed can change according to the product size, the pack collation and the type of film used.