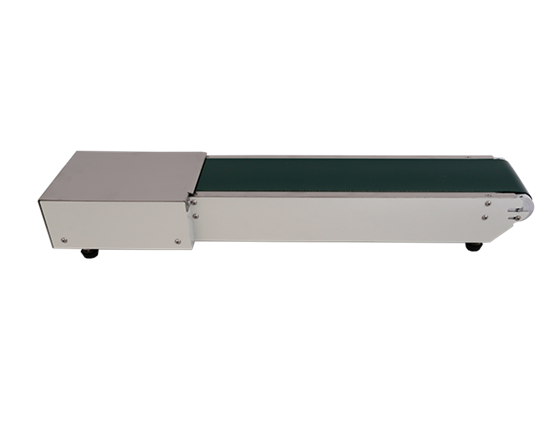 Motorized conveyor for Contimed
Optimize product support with the motorized conveyor belt with stainless steel input plate. The conveyor belt is flat, smooth and designed for easy cleaning, optimizing hygiene.
Product information
Motorized conveyor for Contimed
This high-quality motorized conveyor belt stands for years of trouble-free use. The Audion motorized conveyor for Contimed offers safe and low noise operation.
The input plate is ideal when bag preparation is required or to use it as a regular support table. Made from stainless steel and high quality components. Combine it with the Contimed 660 (V) or D 662 MV to have the best possible operation: a fixed speed of 8 meter per minute will guide the medical bags through the machine.