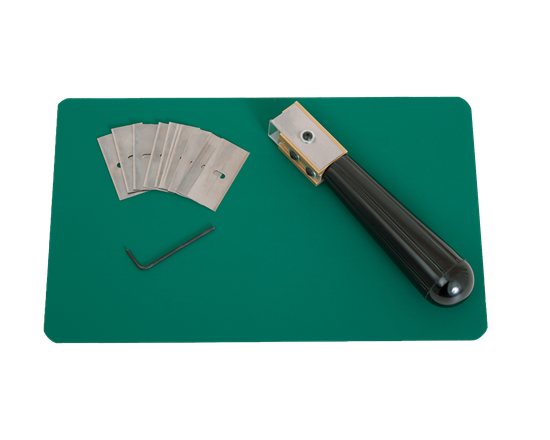 Sample cutter
Convenient tool for seal specimen creation. A twin blade cutter for easily cutting out a 15 mm wide sample in order to execute a peel test.
Product information
Sample cutter
The blades are mounted at a solid anodized aluminum block. The sharp blades are covered by a plastic protection plate which prevents damaging the blades as well as injuring your fingers. To use the cutter, simply press the blades against the sealed material on the cutting mat.
The cutter comes together with a 140 x 228 mm cutting mat, 10 spare blades and a blade replacing tool.
Conforms to the industry requirements.