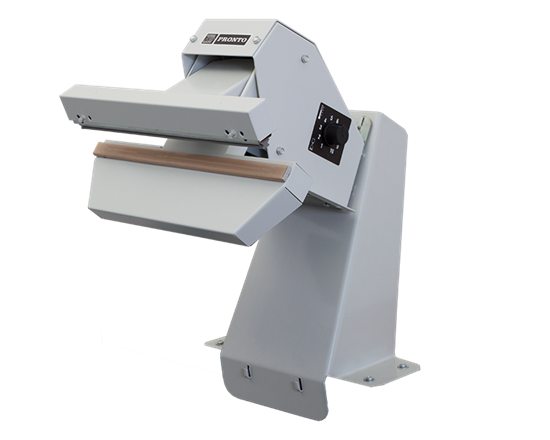 Stand for Pronto
Robust stand to mount the Audion Pronto impulse sealer easily and safe onto a table. Ideal when space is limited and flexibility is required.
Product information
Stand for Pronto
The Audion stand has a solid construction made from the same material as the Audion Pronto. Combine the machine with the stand and you have an ideal solution when working space is limited.
The stand is designed to create maximum ergonomics and safety for the operator when the Pronto is being used. Ideal when flexibility is important.