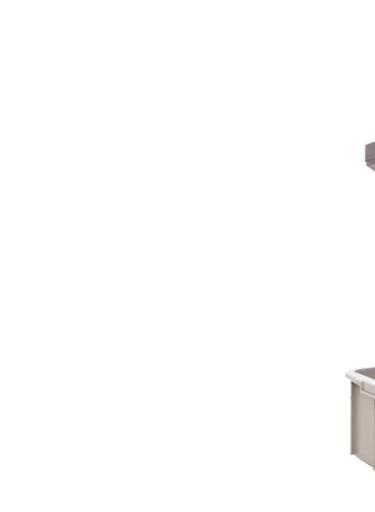 Products
Speedpack High Speed Medical & Pharma
Next-level validatable packaging of medical devices & pharmaceuticals
Let's have a chat

We are more than willing to support you with your request or run a demo with your packaging
Ensure maximum seal integrity while increasing your packaging output
Speedpack High Speed Medical is especially designed to meet the highest packaging requirements for medical devices and pharmaceutical products where accuracy and seal integrity are of paramount importance. Integrating Audion's advanced validation seal technology!
The integrated bag maker assembly facilitates to right size the bag to match the size of your medical devices. Ideal for packing various products and saving material cost. Optionally a label printer or thermal printer can be mounted to provide a clear coding on every pouch.
Speedpack Highspeed Medical is constructed from stainless steel and suitable for cleanroom use. The cycling speed of up to 40 bags per minute using Tyvek® or medical-grade paper tubular film optimizes efficiency on existing labor and packing stations.
Audion's renowned integrated validation technology ensures full seal integrity, precisely monitoring and controlling seal temperature, seal time, seal pressure. Built-in alarm stop and data logging.
Speedpack High Speed Medical is fully compatible with international regulations and medical requirements, like ISO 11607 part 1 and 2 and use in cleanrooms. 
A wide range of features is available to optimize Speedpack Medical to your local requirements and add more value to your packaging process.
Automates the process of labelling, filling and sealing medical products

Validation of sealtime, seal temperature and seal pressure

Safety alarm function
User friendly 7"colour touchscreen with clear prompts
Reducing material costs
Optimized output and flexibility
Modular components for fast and easy replacement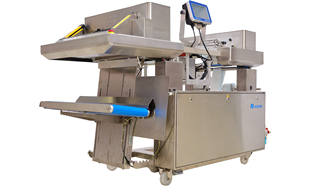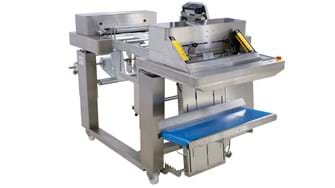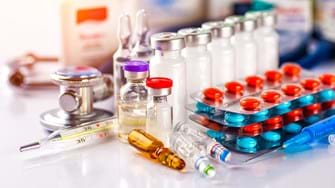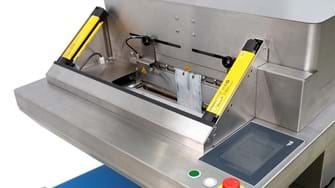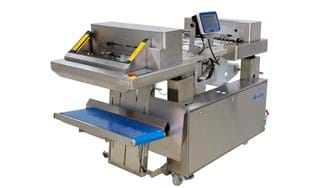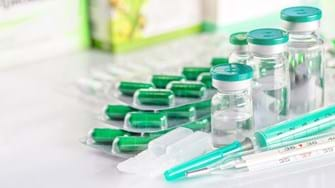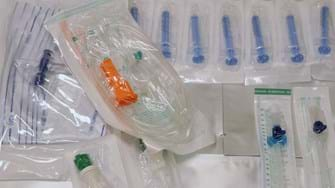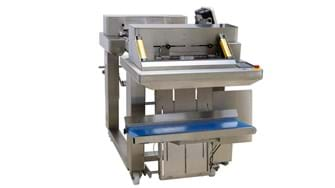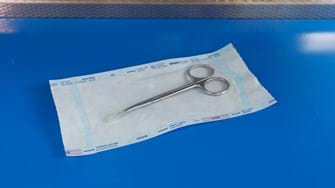 This makes our Speedpack Medical High-Speed unique
We work together with you in providing the best quality packaging machines to help you grow your business.
Atmosphere Protection
When packing in a cleanroom environment every particle counts. You have to take into account many aspects to ensure that your product is packed safely and in accordance with the imposed guidelines. Operating Speedpack High Speed Medical means that you fully come up to these requirements, as the machine complies with ISO, EN and ASTM standards, like ISO 11607-1:2020 / 11607-2:2020 / ISO/TS 16775:2014 / EN 868-5:2018 and ASTM F 1929. Furthermore, all machines built by Audion fully meet the CE declaration. Speedpack Medical means high-speed packaging for medical industries where accuracy and safety are of paramount importance.
Life Science Innovation
What will life science and healthcare look like in five or ten years? No one knows for sure, but what we do know is that our healthineers are always at the forefront of designing advanced medical packaging solutions, designed to be future-proof. Being market leader in validatable packaging solutions, we guarantee that our Speedpack High Speed Medical is designed entirely according to the latest requirements and insights, fully constructed with high-quality components. To give you the peace of mind you deserve. 
Validate the Process
The validatable sealbars ensure that every product is safely packed under the same conditions, whereas all critical seal parameters are precisely controlled and monitored: seal temperature, seal time and seal pressure. This guarantees that each product will be safely packed. Above all, Audion has its own calibration engineers who can calibrate your validatable packaging machine periodically and execute IQ/OQ tests to  ensure full seal integrity according to ISO 11607-2 and ASTM FI929.
Maintain the competitive edge
Packaging in a medical environment is extremely demanding. Especially for high-value healthcare products such as medicines, medical equipment and test material for laboratories. By implementing this versatile high-speed packaging solution, you upgrade your packaging process to the high safety standard whereas optimizing packaging output and not compromising on flexibility. Start reducing your packaging costs now while maintaining quality, safety and hygiene.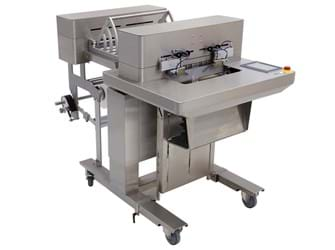 Automatic bagging machine for medical/pharmaceutical purposes.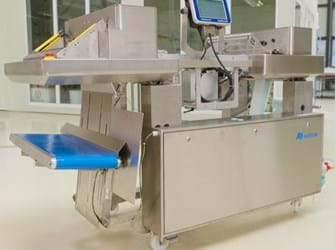 For validatable packaging at high speed
Meeting the Requirements
For over 75 years Audion has designed packaging solutions whose modular design enables them to be customized as required. To cover all stringent packaging requirements and processes, using environmentally friendly material. 
According to the ISO standard 11607, all medical and pharma packaging processes must be validated.
Validation requires a reproducible high-quality sealing process which is what Speedpack High-Speed Medical stands for. Every seal is monitored and controlled, measuring the exact seal temperature, seal time and seal force, to guarantee that your product is fully packed meeting the stringest requirements.
Further, Audion offers an in-house calibration service, ensuring that your Speedpack Medical is always performing the same values. After calibration you will receive an officially accredited calibration certificate to prove the accuracy of all critical seal parameters.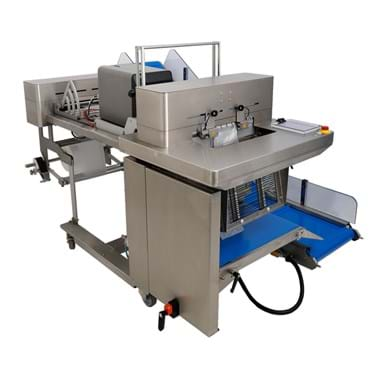 Benefits
Packing by Speedpack High-Speed Medical means the following benefits:
Validation of critical seal parameters:

Validation of seal time, seal temperature and seal pressure guarantee ultimate packaging safety of your products.

Bi-active impulse sealing bars:

A strong 8 mm top seal, fully validatable, ensuring the highest seal integrity.

Safety alarm function:

Pressure and temperature sensors trigger alarm and stop operation when the seal performance is made out of preset tolerance.

Particle filters:

The particle filters protect the packed product from airborne particulate matter.

Productivity boost:

Switching from manual to (semi)-automatic packaging means packing more products with less effort, while experiencing high-class seal quality.

Savings per package:

Using tubular medical film, you are able to create right-sized packaging, saving material cost and saving the environment.

Flexible film choices:

Suitable for creating right-sized sterilization pouches from Tyvek®, medical-grade (paper) tubing.

Smart diagnostics:

A quick and smart problem solving diagnostic module helps to get you back on track fast.

Stainless steel frame:

For optimal hygiene and cleaning purposes the stainless steel frame is a fact.

User friendly color touchscreen:

Interface facilitating easy accessable recipes, batch counting, packaging statistics, log-in levels and a built-in seal-help diagnostics for troubleshooting. 50 Recipes can be stored.

Compact design:

The compact design, constructed on wheels to facilitate mobile flexibility, takes up minimal space in your packaging area.
Options
From our wide experience in medical packaging we have designed an extensive list of features to enrich and customize your medical bagger: 
Integrated Coding:

A label applicator or thermal printer to print and/or apply a label directly on the bag.

Cleanroom fit:

The Speedpack will be constructed according to your cleanroom requirements class 6, or class 5 (special valves, hoses, connectors, filters for air inlet and air exhaust).

Chevron® seal:

The bottom seal can be equipped with an 8 mm Chevron® heatseal (V seal in bottom seal).

Conveyor options:

Various conveyor options available, e.g. an outfeed conveyor which transports the bag from the machine up to table height. The conveyor is made of stainless steel and equipped with casters.

Bag support outfeed conveyor:

A discharge conveyor and bag support in one. It supports and lifts the bag during sealing after which it will be discharged automatically.

Easy loading funnels:

Various sizes of stainless steel funnels are available or can be designed to optimize your packaging process.

Handshake:

When using an external dosing system, a handshake makes sure you are able to connect options like printers and conveyors.

Traffic light:

Always in control with your process. A traffic light tells you the working status of your machine. When something is jammed or when the machine is not able to create a perfect package, you can see this from a distance. This option helps you to reduce valuable stoptime.

Operation panel on arm:

The touch panel has been fixed at an extended arm. In combination with some feeding systems this option is recommendable in order to operate the machine easily.
Specifications
We are proud to give you an idea of the standard specifications of Speedpack High Speed Medical, to ensure you the delivery of a high-quality product to your customers in medical/pharma markets.
Type of machine:

Validatable form fill seal machine for medical and pharma industries

Cycling speed:

Depending on film used, seal preference, bag size, thickness and the product, up to 20 bags per minute

Seal width:

8 mm impulse seal/Chevron® seal

Bag width:

Min 50 mm - Max 400 mm

Bag length:

Min 110 mm - Max 800 mm

Opening between sealing bars:

150 mm

Working height:

875 mm (adjusted height is optional)

Covering:

Stainless Steel

Pedal operated:

Optional

Thickness of film:

40 to 125 micron

Diameter film roll:

max. 300 mm

Outside Dimensions (W x D x H):

1325 x 845 x 1125 mm / with roll: 1475 x 845 x 1125 in highest position

Voltage:

230 V-1ph-50 /60 Hz (different voltages possible)

Air Requirement:

7 bar, 200-500 Nl/min

Directives / norms:

EMC Directive, Standards 2006/95/EC, 2004/108/EC, EN-ISO-12100

Recipe storgae:

Max. 50 recipes
Everything-under-one-roof, match the Speedpack High Speed Medical with Audion film
Click here
Explore your Options
Customize your Speedpack High-Speed Medical. Audion offers a wide variety of extra features to be integrated in your machine to ensure you operating the safest and best quality packaging solution for your market.
Medical Sealing Options
Speedpack High-Speed Medical seals the most commonly used types of medical packaging films like Tyvek, paper laminates and other sterilizable materials. From our wide experience in medical packaging we will be pleased to recommend you the appropriate sealing system, such as 8 mm impulse seal, Chevron® seal or heat seal. Every seal can be monitored by the integrated Audion Touch Techware ensuring and controlling packaging integrity to guarantee an hermetically sealed bag/pouch.
Clean Air Inlet and Exhaust
Audion has extensive experience in working within strict standards to design and engineer packaging solutions relevant to the pharmaceutical industry. Our Speedpack Medical is compatible for operation in cleanrooms, guaranteeing a clean air flow within the machine and maximizing your indoor air quality. All air filters, valves, hoses and connectors comply to use in cleanrooms, guaranteeing full packaging safety.
Validatable sealing process
The Speedpack Hybrid can be equipped with validatable sealing bars (top seal and bottom seal will be validated), to comply with ISO 11607 part 1 and 2. In this way the critical seal parameters like time, pressure and temperature will be monitored and controlled. Logging files can be copied to USB. Above this, Audion offers their own Calibration Service, being able to offer you a packaging solution that fully complies to the most stringent requirements in pharma/medical markets.
Stainless Steel Cover
The body of the Speedpack will be in stainless steel (AISI 304/ V2A). While viruses and other contaminants might accumulate on the surface of other materials, the stainless steel cover of the Speedpack Medical ensures a smooth, easy-to-clean surface.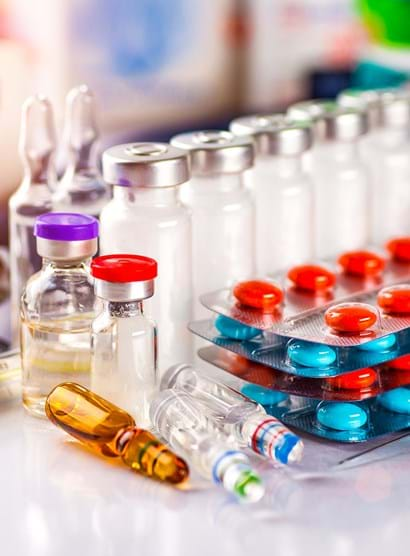 Let's have a chat
Do you want to know what the Audion Speedpack High Speed Medical & Pharma can offer for your company? Feel free to contact us to explore together which Audion packing solutions benefits you most.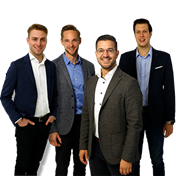 International Sales
Audion
This May Also Interest You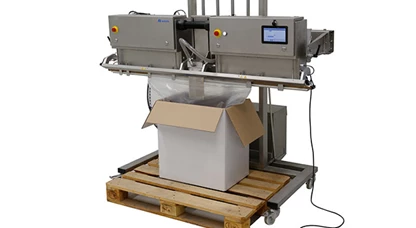 Vacuum Power Sealer PLUS IP65 Bag-in-box
For bag-in-box packaging operations that require complete quality control, high sanitation and excellence in vacuum results
Seal width:

8 mm

Seal length:

1720 mm

Type of seal:

Temperature-, time-, and pressure controlled impulse seal

Powered:

Pneumatic (air)

Operating:

Touchscreen /50 pre-set recipes

Validatable:

Yes

Vacuum & gas flush system:

Yes, standard

Compatible with:

EN 868-5 / DIN 58953 / part 7 norms / ISO 11607-2 / ISO/TS 16775

Accuracy:

++++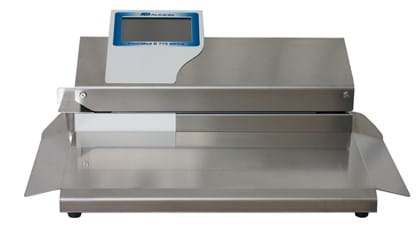 Contimed D 775 MPCV
Advanced medical rotary sealer with integrated 2 line printer, optimized connectivity
Validatable:

Yes

Seal width:

15 mm multiline seal

Throughput:

3 to 13 meter/minute (adjustable)

Control panel:

Touchscreen, 24 seal recipe memory

Interface:

3x USB /2x RS232 /1xEthernet/1x PS2/1xVGA

Integrated printer:

18 dots matrix, 2 lines

Conveyor belt:

No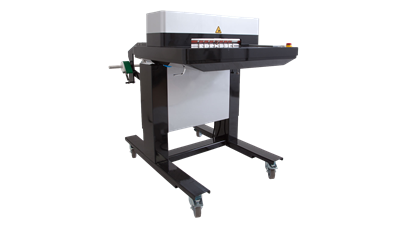 Speedpack 400 Hybrid
Most flexible and innovative bagger creating variable bag length, optimizing existing labour and warehouse space
Type of machine:

Floor standing

Seal length:

50 – 400 mm

Type of film:

Tubular film/ bags-on-roll

Cycling speed:

up to 20 bags/min (tubular)/ up to 60 bags/min (bags-on-roll)

Bag length:

50 – 800 mm

Powered:

Pneumatic air