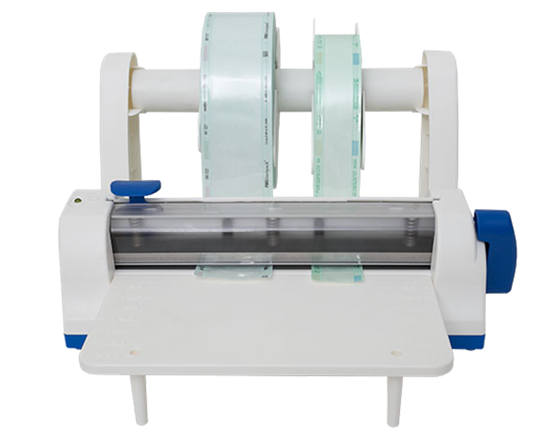 300 MHS - Medical Heatsealer
The Audion medical heatsealer is ideal for sterile and hermetic packaging of medical instruments and other sterilized supplies. This easy-to-use packaging solution fully complies with EN-ISO 12100-1/2, EN-IEC 60204-1, EB-ISO 13732-1, EN-ISO 11607-1, DIN 58953-7 standards.
Product information
300 MHS
Compact easy-to-use tabletop medical heat sealer that produces a high quality 12 mm flat seal in just 4 seconds.
Multiple rolls can be placed on the standard included film roll holder for efficient operation and always the best fit for your product. A green LED light confirms the operater when the machine is ready to start the sealing cycle. No temperature setting required, the heated top seal bar has a fixed temperature and produces a strong an reliable seal over the entire length of the bag.
The included convenient work table supports the product during the sealing process and allows the operator to have both hands available to operate the sealer.
Audion also supplies sterilisation bags and film on a roll especially for steam sterilisation - suitable for 300 MHS, applications:
Dental practices
Doctor's offices
Veterinary practices
Pharmacies
Laboratories
Tattoo shops