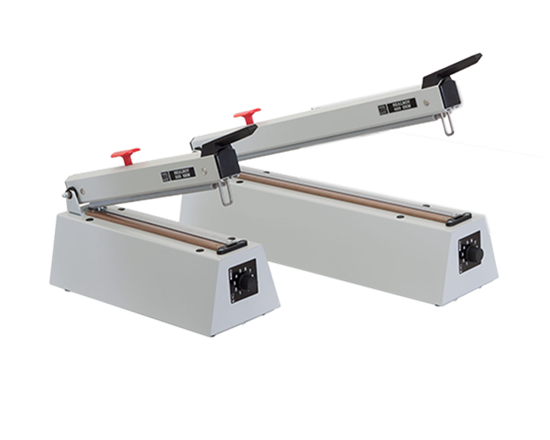 Sealboy Magneta
The flagship under the hand sealers. Robust impulse sealer, equipped with knife and an electromagnet closure which controls both sealing and cooling time to ensure consistent seals independent of the operator. The sealing arm automatically opens after the set sealing time has expired. Top quality worry-free sealer with 3 years guarantee.
Product information
Sealboy Magneta
The Audion Sealboy Magneta makes everybody a packing expert by safeguarding all critical steps of the sealing process. Ideal for repetitive packaging because of the electromagnet offering comfort and consistent quality.*
The electromagnet of the Audion Sealboy Magneta automatically keeps the pressure-arm closed during the seal cycle ensuring consistent seals independent of the operator. Sealing- and cooling time can be adjusted according to the thickness of the film which needs to be sealed. An indicator light allows you to monitor the sealing process so you can operate it as efficiently as possible.
This tabletop impulse sealer is standard equipped with a cutting device, which makes it possible to produce your own custom bags from tubular film and enables you to cut off the rest film above the seal. After completing the sealing cycle, the pressure arm opens automatically and the sealer is ready to make the next package.
The Sealboy Magneta is made in the Netherlands from high quality materials. It has a 3-year manufacturer's warranty (excluding wear parts). Audion provides a 5-year manufacturer's warranty on the built-in transformer.
*Tip: In order to work fast & efficiently, the seal length should be about 10% longer than the bag opening.