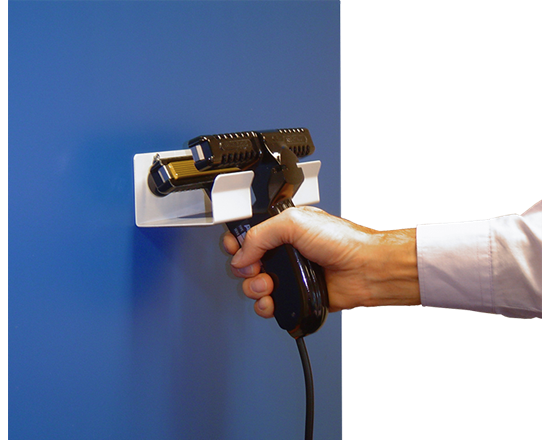 Support for Futura Poly tong
Store your Audion Futura Portable seal tong safely in the special designed support / bracket. Let the seal tong cool down safely and keep your workspace neat and organized.
Product information
Support Futura Portable Seal tong
Support / bracket that can be easily mounted onto the wall to store the Audion sealing tong safely after use.
Keep you workflow smooth and safe with this support/bracket in order to prevent accidental crashes. The support / bracket is designed to keep your workplace neat and organized. Keeping your Futura Poly seal tong at a safe location after use and to safely cool down. While you can prepare for the next packing cycle.