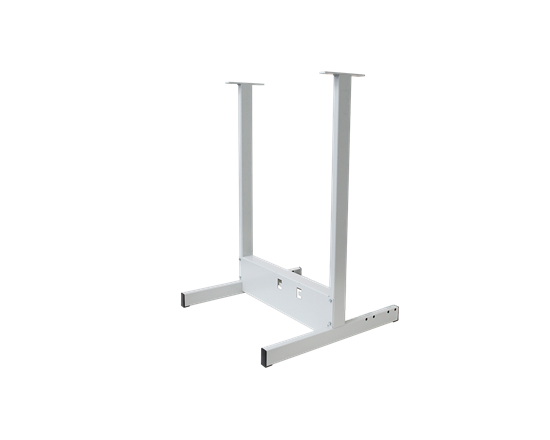 Support for Pandyno
Support stand to mount the Audion Pandyno and creating an ergonomic working height. Ideal to adapt to your specific work space and products when more flexibility is required to pack larger items, or in the absence of available/suitable tabletop space.
Product information
Support for Pandyno
This powder coated support stand can be used in combination with the Pandyno machine. Designed to optimize the workflow of the operator and to increase the ergonomics. Sturdy construction providing a solid basis for the Audion Pandyno.
Instead of using the machine on a table, a support stand can bring flexibility in working position/place. This support stand is an original accessory of Audion and enables you to position the Pandyno at ergonomic working height, standing sturdy and stable, to work as safe as possible.