Products
Power Sealer PLUS IP65
World-leading seal integrity, highly precised validatation control and fully IP65
Interested in the Audion Power Sealer PLUS IP65?

We are more than willing to support you with your request or run a demo with your packaging
Uncompromised packaging for highly-demanding environments
The PSR PLUS IP65 is the star performer within the renowned Power Sealer line. This validatable impulse sealer combines high-class seal performance of the PLUS series with the guarantee of dust- and humidity-proof protection. Features like external air exhaust, to avoid contamination of your production area or cleanroom environment are standard included, all to ensure your product being packed at most secure requirements. 
The high-end Audion Touch Techware comes standard in the PLUS, guaranteeing an optimized packaging control and product quality. Consistent quality seals are ensured by the Audion Temperature Controller, even during intensive use. Alarms on critical seal parameters like seal temperature, seal time, seal force and vacuum/gas time (vacuum models) can easily be set with configurable tolerance. Batch and cycle information can be stored and downloaded.
Audion's PLUS IP65 offers you high-class sealing technology which brings peace of mind in demanding environments like food or powder packaging in pharmaceutical and chemical industries.
When vacuum or MAP packaging is desired, the VAC PSR PLUS IP65  are the go-to choice: standard equipped with a powerful vacuum /gas flush system with double nozzles.
Your Power Sealer PLUS IP65 benefits:
Suitable for operation in dusty and humid work environments
Integrated Audion Temperature Control to ensure consistent seals 
Ultimate control of all critical seal parameters, most precise validation measurement
Possibility to store 50 pre-set seal parameter settings for different products/film types
All our PLUS series impulse sealers are compatible with EN 868-5 and DIN 58953, part 7 norms. Our PLUS series impulse sealers also fully comply with the ISO 11607-2 and ISO/TS 16775
Standard configured for high-demanding industries with high-standard packaging requirements like cleanrooms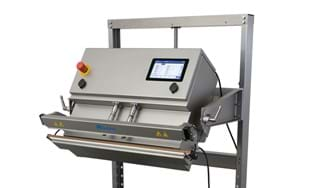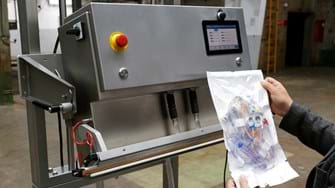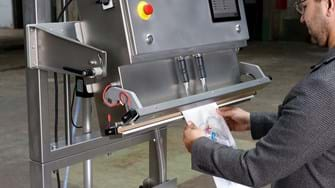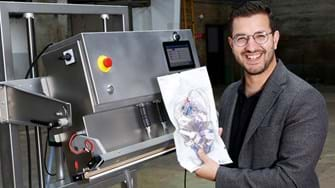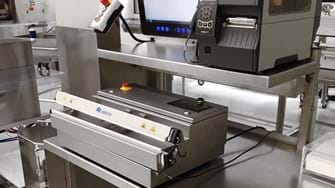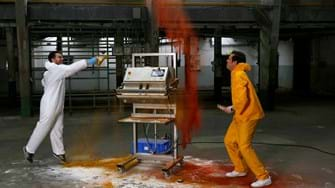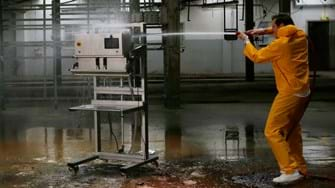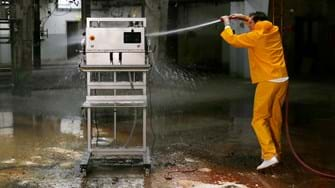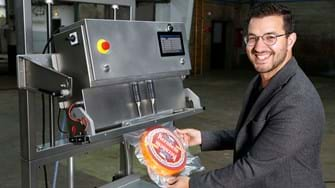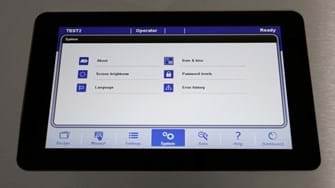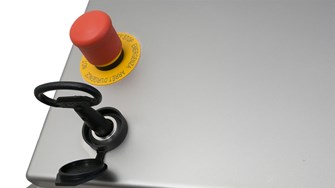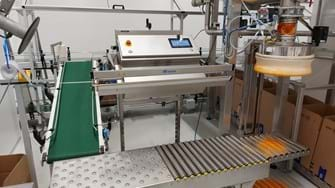 This makes your machine unique
We work together with you in providing the best quality packaging machines to help you grow your business
Richly equipped as standard
Features like the robust stainless steel housing, solidly mounted bi-active sealing bars, Audion Touch Techware and external air exhaust make this industrial sealer the most-advanced tech magic in its class, reaching the highest degree in validation and often applied for cleanroom packaging.
Uniquely embedded technologies
In-house designed hardware and software features work together to optimize your productivity and meet the highest standards in seal technology. The Audion Temperature Controller ensures that every seal is made at the same temperature, ensuring a consistent and hermetic quality seal, even during intensive use.
Guaranteed ultimate seal integrity
Sealing temperature, sealing time and seal force can be controlled, monitored and recorded ensuring a 100% reliability of each seal.
Suitable for use in demanding work areas
Ultimate product safety and quality thanks to the dust- and splash proof, easy-to-clean IP65 design. Preventing internal and external contamination.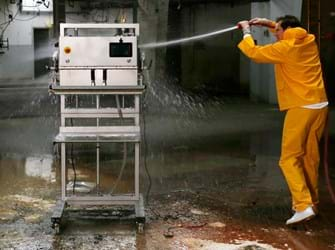 IP65 Power Sealer, water and dust proof.
The Power Sealer IP65 with various options such as motorized support, motorized bag support and labelprinter.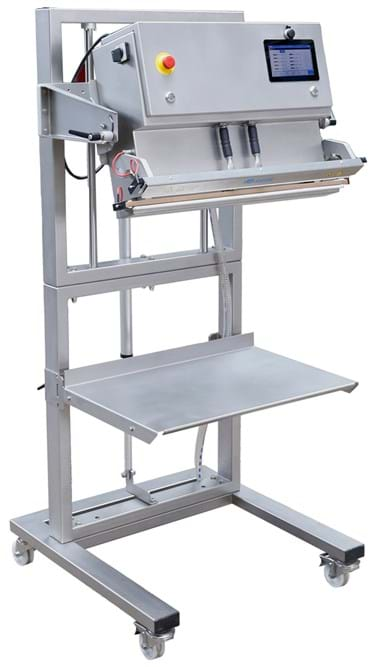 An integrated vacuum and/or gas flush system
The Power Sealer PLUS IP65 can be configured for 'sealing only' or with an integrated vacuum system.
Audion's Vacuum Power Sealers PLUS IP65 are equipped with a venturi pump enabling a powerful vacuum result, ideal for operating in a continuous packaging process, optimizing production time. The venturi pump is virtually maintenance free (operating without oil). 
The vacuum system can be combined with gas flush to create modified atmosphere packaging (MAP). The gas flush system ensures safe and quality-controlled packaging of all kinds of products and extends the shelf life of food products, can provide sterile protection essential for medical instruments and minimizes the change of metals oxidizing of e.g. electric equipment and delicate components. 
The VAC PSR PLUS IP65 is standard fitted with many cutting edge vacuum features and exhaust preparations, which is why they are ideal for use in a wide range of applications including cleanroom environments.
The integrated vacuum system can be used for:
Volume reduction of the package to save storage and shipment costs
Applying a modified atmosphere (MAP) to extend the shelf-life of food products
Prevention of oxidation of, for example, printed circuit boards or other delicate products.
Benefits
The Audion PSR PLUS IP65 gives you the following benefits
IP65 heavy-duty design:

The IP65 construction protects the product against the risk of contamination. Designed for demanding environments like food industry and chemicals where hygiene and safety during operation are essential. IP65 Dust and splash free construction.

Consistent seal quality

Audion Temperature Control system integrated, ensuring consistent seals even during intensive operation.

Advanced control and monitoring:

The standard built-in Audion Touch Techware includes the validatable Audion temperature controller and runs on in-house designed software allowing you to fully control and monitor the critical seal parameters. The user-friendly HMI touch screen allows you to run your packaging process efficiently and effortlessly.

Protected seal cycle:

No errors can be tolerated. Therefore an integrated 3 level log-in (operator, supervisor and administrator protected seal cycles) comes standard in the Power Sealer PLUS IP65.

Data transfer:

The USB port enables you to download batch information of critical seal-parameters

Ingenious technology:

You are assured of the highest seal integrity and efficiency thanks to standard functionalities such as pre-programmable seal recipes and operation height recipes. This will cause the Power Sealer to adjust to the ideal settings fully automatically.

Safe & convenient handling:

The well-equipped packaging solution is standard equipped with several features that guarantee the safety of yourself and your product. Furthermore, this configurable solution offers the possibility to accommodate specific requirements to support a smooth packaging process that guarantees product and operator safety.
Options
The following options are available on the Audion PSR PLUS IP65
Vacuum and gasflush system:

Integrated vacuum/gasflush system with various nozzle, powder/liquid filter, pumps (Venturi 11 m³ / 20 m³ or side channel pump 85 m³ (Busch)) and exhaust options.

Automatic height adjustment during the vacuum process:

Provides better seal and vacuuming results when packing large bags. The machine automatically descends during the vacuum process, preventing tension on the bag and allowing vacuuming closer to the product.

Configurable seal bars:

Various seal bar configurations like twin seal, 10 mm seal, 5 mm seal, silver plated sealwire etc. to make the best fit to your product/film type.

Bag stretchers:

Bag stretchers ensure that the bag is stretched, to prevent folds in the seal.

Cleanroom solutions:

Various clean room solutions available to optimize a safe and clean packed product e.g. silicone poor machine, ESD, external exhaust options etc.

External control box:

Provides the ability to control the machine externally (e.g., for use of the PSR PLUS IP65 in a cross-flow cabinet).

Hygiene & visual presentation solutions:

Cutting device, partical ejection system and quick cleaning system for powder filter etc.

Big bag/Bag-in-box:

Especially designed for sealing and vacuuming (large) bags in a box or barrel. Includes automatic lift down of the vacuum nozzle into the bag, nearest to the product.

(Motorized) Machine and bag support:

Manual or motorized mobile support for adjusting machine sealing height and angle, and a variety of bag supports to assist with packing larger/heavier items.

Heavy Venturi pump:

When using larger bags, a more powerful pump will improve the vacuum capacity. When mounting the larger pump, the piping, valve and hosing in the machine will also be adjusted.

External Venturi Pump:

Mounted on support frame or attached to machine body (backside). Prevents contamination of the interior of the machine and allows easy access for cleaning purposes.

High capacity side channel Busch pump:

Provides a high suction capacity (85 m³/h) ideal for extra large bags and/or vacuum packaging powders. Powerful and fast vacuuming of a big air volumes in a short time span and a low vacuum level end result. Optional ATEX-certified version available.

User level Administration:

User level registration, access rights and user registration can be protected by passwords to keep full control over the seal integrity of your packing processes.

Calibration service:

Audion provides calibration services for our validatable sealers. The critical process parameters (seal temperature, seal force, seal time/speed, etc.) are measured with traceable measuring devices and a calibration certificate will be issued.

Installation and operative quality check:

Audion offers certified IQ/OQ checks, operation and maintenance training to get the most out of your Validatable Power Sealer.

Extra thick film configuration:

A thick film configuration when intensively sealing films of > 150my, or more film layers.

Water cooled sealing bars:

Faster cooling of the seal bars which shortens the seal cycle for a higher production quantity and improved seal quality.

Power supply adjustment:

Machine configured for 115V grid current.

Set of wearing parts:

Convenient set for quickly replacing the PTFE, rubber and seal wire to do easy maintenance. To guarantee an optimal sealing result, also after regular use.
Specifications
More specifications of the Audion Power Sealer PLUS IP65
Seal length:

720, 1020 mm

Seal width:

8 mm

Film thickness:

2 x 20 micron - 2 x 300 micron

Type of seal:

Temperature-, time- and force controlled impulse seal

Operation:

Digital control panel, Audion Touch Techware, touchscreen HMI, 50 recipes

Covering:

IP65 dust and humidity proof stainless steel covering AISI 304

Critical seal parameter recipes:

Up to 50 recipes can be stored (including machine height when combined with motorized support)

Downloadable batch information:

Batch information of critical seal-parameters can be downloaded (USB stick)

Foot operation:

Yes

Configurable to customer specific requirements:

Yes

Film type:

Suitable for sealing various modern film types including thick films and special laminates

Classification:

2014/35/EU Low Voltage Directive, 2006/42/EC Machine Directive. 2014/30/EU EMC-Directive, RoHS 2 2011/65/EU Directive; EN-ISO 11607-2, EN-ISO 12100, EN-ISO 4414, EN-ISO 14118, EN-IEC 60204-1
Everything-under-one-roof, match the Power Sealer PLUS IP65 with Audion film
Click here
Explore your options
Customize your Power Sealer PLUS IP65 to your unique requirements
Big bag/Bag-in-Box configuration
Especially designed for sealing and vacuuming big bags in a box or barrel. This innovative option includes convenient hardware modifications such as a large sealing length of 1720 mm, an extra-long wide nozzle and Europallet frame adaption. Software-wise, this option includes the vacuum tube/nozzle lift down to assure optimized vacuuming or gas flushing closest to the product. Resulting in premium vacuum results and product safety.
Optimized seal position
A robust and configurable frame is available to optimize sealing height (infinitely adjustable), sealing angle and maximize ergonomic advantages. Various extra product support options available. When operating the electrical support the ideal sealing height for each product can be set in the sealer's recipe (software)..
Superb calibration & supervision
Ensure full quality and production control per batch or per employee by specifying password-protected access levels. Professional and timely maintenance or (re)calibration of your (new) machine according to the highest and valid standards.
Wrinkle-free sealing
Provide flawless seals with the convenience of bag stretchers that assist you in keeping the bag properly tensioned during the packaging process.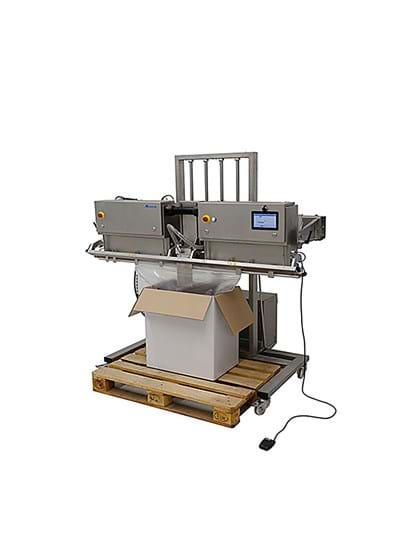 Discover our Power Sealer line:
This no-nonsense Power Sealer forms the solid basis of the renowned Power Sealer line. The outstanding 5 mm sealing performance is achieved by a pneumatic bi-active and time-controlled impulse sealing system. Standard vacuum feature integrated. Also available in Heat Seal configuration.
On top of the already outstanding performance of the Power Sealer, this model is validatable and generates an 8 mm temperature- and time controlled seal. The validation enables that critical seal variables like seal force, seal temperature and seal time are being controlled. 
The next step in the Power Sealer line is the Plus version. With its unique and most precise system of validation it meets todays' most stringent packaging requirements. 8 mm temperature- , time- and force controlled seal. Includes Audion Touch Techware.
Our flagship model in the Power Sealer line. Especially developed for dusty, humid or regulated (clean room) production environments. Highly advanced validatable impulse sealer. An 8 mm temperature-, time and force controlled seal. Includes Audion Touch Techware. Also available in Bag-in-box configuration.
The Power Sealer XL has the largest sealing length of the Power Sealer range. With a sealing length up to 2500 mm it can effortlessly provide your largest products with customized packaging or protective covers by means of an 8 mm seal. Optional validation: temperature-, time- and force controlled sealing. Also available in Bag-in-box configuration.
Unique steamsealer enabling bags to be sealed without electrical power supply. Instead, it uses pressurized steam to operate. suitable for explosive environments. 8 mm temperature controlled seal.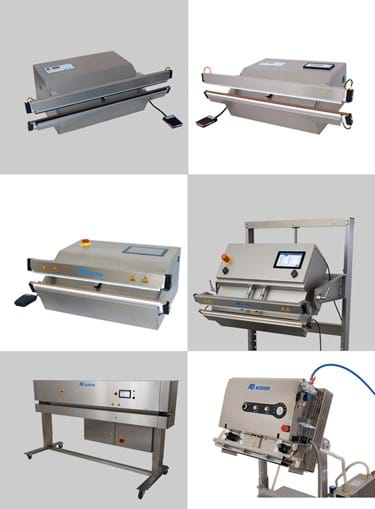 Let's have a chat
Do you want to know what the Audion PSR PLUS IP65 can offer for your company? Please feel free to contact us as we are looking forward to exploring together which packing solutions benefit you most.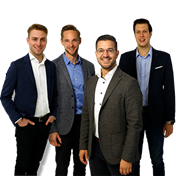 International Sales
Audion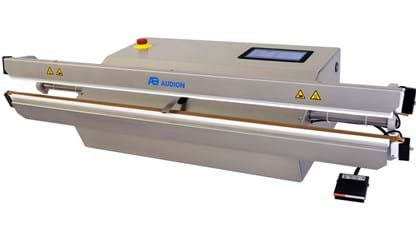 Power Sealer PLUS
High-end industrial validatable impulse sealer designed for most critical and heavy duty packaging applications
Seal width:

8 mm

Seal length:

520 | 720 | 1020 | 1320 mm

Type of seal:

Temperature-, time- and pressure controlled impulse seal

Powered:

Pneumatic (air)

Operating:

Touchscreen /50 pre-set recipes

Validatable:

Yes

Vacuum & gas flush system:

Yes, optional

Compatible with:

EN 868-5 | DIN 58953 | part 7 norms | ISO 11607-2 | ISO/TS 16775

Accuracy:

++++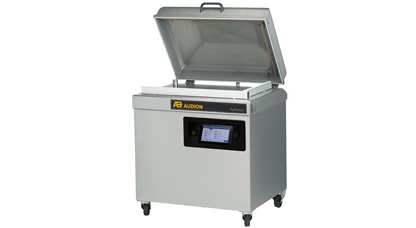 VMS 333 Validatable
Validatable single chamber with a flat plate
Pump capacity:

100 m3/h

Seal length:

790 mm (front) + 475 mm (right)

Chamber size:

475x 790 x 200 mm

Chamber type:

Flat (Stainless steel)

Housing:

Stainless steel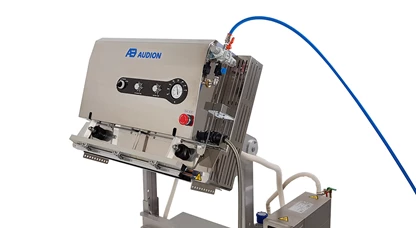 Power Sealer EX
Explosion-proof steam impulse sealer capable of operating in hazardous environments
Seal width:

8 mm

Seal Length:

610 | 800 | 1000 mm

Type of seal:

Steam impulse seal, temperature and time controlled

Operating:

Air PLC controller - seal time/vacuum time (on vacuum PSR ex models)/seal temperature

Validatable:

No

Vacuum & gas flush system:

Yes, optional vacuum

Compatible with:

Explosion zone 1 (class 1, division 1) zone 2 (class 1, division 2 and ATEX

Accuracy:

+++