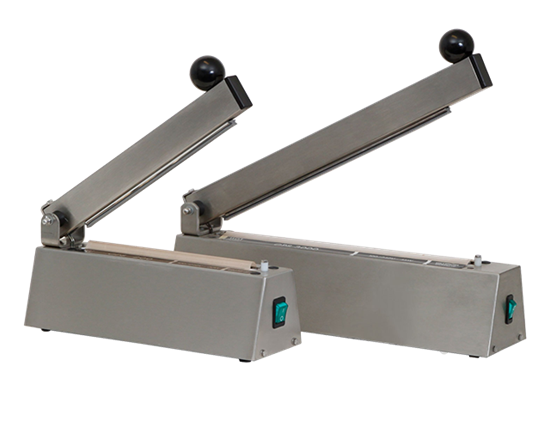 GPS
Hand-operated heat sealer fully constructed of stainless steel, making it a hygienic sealer, ideal for packaging delicate food products. The GPS sealer meets all quality standards used in food industry and offers you a versatile and compact packaging system, producing a strong 1 mm bag cut-off seal. Ideal in combination with GPS bags.
Product information
GPS
The GPS stainless steel heat sealer has been specifically designed for food, medical and laboratory applications where hygiene, health and safety criteria require an easily cleaned, moisture resistant and non corrosive sealer.
This compact table top heat sealer is operated by closing the upper seal bar and holding it down for sealing as long as needed for your film. Combining the GPS sealer with one of the worktables and special GPS bags will even offer you a smart and compact packaging system suitable for packaging high volumes manually.
The GPS heat sealer is available in two sizes 200 and 300 mm both made out of stainless steel. The seal bar of the GPS is constantly heated which allows you to work fast, safe and flexible.