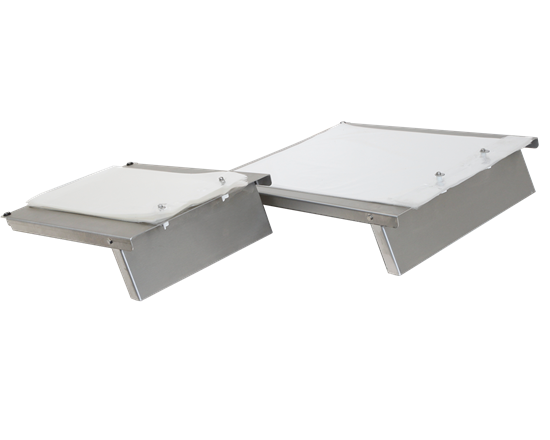 Work table for GPS
Stainless steel work table for the Audion GPS heat sealer. Available for the 200 and 300 version in short or standard sized version. Allows you to place your items and bag at the same height as the sealing bar to work more easier and efficient.
Product information
Work table GPS
The GPS work table is an original acessory from Audion and especially designedfor the GPS heat sealer. Improve the efficiency of your workflow by mounting this work table to the GPS sealer.
Made from the same high quality stainless steel as the GPS which allows you to use this accessory of the Audion GPS in the food industry and other places where hygiene plays an important role.